Chatter
---
| Volume 68 No. 5 | May, 2022 |
| --- | --- |
---
---
Minutes of the 1239th Meeting
The first session of the 1239th meeting of the Chicago Coin Club was called to order by President Lyle Daly at 6:45 PM CST, Wednesday April 13, 2022. This was a hybrid in-person and online meeting, with Deven Kane managing the online meeting. Attendance at the meeting was 20 in-person and 13 online, for a total of 33 members.
Club Meeting Minutes and Treasurer's Report
The March 2022 meeting minutes were approved as published in the Chatter, both in print and on the CCC website.
Treasurer Elliott Krieter presented the Treasurer's report for the March period. Period Income $93.00 (Dues); Expenses $89.00 (Print and Postage and Corp Filing expense); for a period total of $4.00. The report was approved.
New Members and Communications
Secretary Scott McGowan reported no new member applications or communications to the club.
Old Business
Lyle Daly reminded members that CCC Annual Membership dues are due by March 1.
Steve Zitowsky reported on the ANA World's Fair of Money planning, that applications for speakers and exhibitors are now available on the ANA website. Steve has copies of the special "Things to do in Chicago"(TTD) sheets that the planning committee prepared. as well as the promotional coasters. Contact Steve to get an email of the TTD sheet. Next meeting is April 20, 2022, at 7PM CDT.
Steve Zitowsky also reported that he and Mark Wieclaw audited the club archives and all was found to be in order.
Deven Kane reported that the Hall of Fame committee is seeking recommendations for deceased past club members for HOF consideration.
Lyle Daly asked for Technology committee report – no updates at this time.
New Business
Central States Numismatic Society Annual Convention is April 28-30, 2022 in Schaumburg, Illinois. CCC will have our club table at the show, and will meet at the convention on Saturday, April 30.
Lyle Daly presented to the club membership a motion to reimburse club member Steve Zitowsky the sum of $827.06 for expenses related to planning and promotion of the 2022 World's Fair of Money. The membership voted to approve the motion.
Scott McGowan presented items to club archivist Bill Burd for the CCC Archives. Presented were a 2019 issue of the Central States newsletter (Centinel) featuring a multi-page article on the 2019 100th anniversary banquet and celebration, and two pages featuring photos and details of the anniversary Medals, Redbook, Numismatic Treasure Bag, and other exonumia. Also presented the Short Snorter note from the 2021 CCC December annual banquet, which attendees signed upon arrival.
Bob Leonard reported on the National Money Show in Colorado. Approximately 3,200 were in attendance, a smaller bourse than a WFoM but was very active. Exhibits were excellent. Bob received a medal from host club, Colorado Springs Coin Club, for being a speaker. This medal is similar to the speaker's medals CCC presents during ANA conventions since 2011, as proposed by Carl Wolf. The Colorado Club's medal includes the speaker number and date (but neither the speaker's name nor the talk's title), which Bob offered as a suggestion for us.
First V.P. John Riley presented a speakers medal and ANA education certificate to Deven Kane for his March 2022 meeting presentation.
General Announcements
CSNS Annual Convention on April 28-30, 2022 in Schaumburg, Illinois at the Renaissance Convention Center.
There was no Featured Speaker or Show and Tell due to the club auction. The club had 62 auction lots of spectacular numismatics, medals, exonumia and literature. Club member Bob Feiler led the fast-paced auction with the excitement that would surround the rarest of numismatic treasures, while Lyle Daly and Melissa Gumm kept the block full lot after lot. All 62 lots were sold – 60 of which had been listed in the April Chatter.
We next meet on Saturday, April 30, 2022, at the second session of the 1239th meeting – at the Central States Numismatic Society convention in Schaumburg, Illinois.
Lyle Daly recessed the meeting at 8:41 PM CDT.
---
Session II of the 1239th meeting of the Chicago Coin Club was reconvened by first Vice President John Riley at 1:00PM CDT, Saturday April 30, 2022. The meeting was held in conjunction with the Central States Numismatic Society Anniversary Convention. John immediately called for a motion to have an abbreviated agenda, which was approved by membership in attendance. This was a hybrid in person and online meeting. Attendance at the meeting was 32 in person and 1 online for a total of 33 attendees.
John Riley referred to club secretary for any business needed to be brought to the membership and to offer words about the 2022 ANA World's Fair of Money.
New Member Applications
Secretary Scott McGowan reported two new member applications; first readings were performed for Aaron Ratkovich and Ben Costello.
Scott reported the 2022 ANA World's Fair of Money Host committee was progressing with plans for a successful show. Several upcoming show deadlines can be found in the April 20 convention committee meeting minutes in this Chatter.
John Riley reminded us of upcoming confirmed Featured Speakers: in May, Dale Lukanich on Hiram Norton, a Self-Made Man – Notes of the Illinois & Michigan Canal; in June, Mark Wieclaw on The early Twentieth Century and the Golden Age of U.S. Coinage; in July, Roxana Uskali (Heritage Auctions) and The German Taler: Enlightenment and the Birth of Modern Coinage; and in September, Jeffrey Amelse on Early U.S. Half Dollars, 1794-1839: A Study.
John Riley then introduced the meeting's featured speaker program: Thomas Uram gave a thorough and thoughtful presentation on the 2021-22 Morgan & Peace Dollar 100th Anniversary Project – An "After-Action" Report. Discussion included the original concept of these being commemorative coins but then changing to be a treasury sale item. Tom held a drawing to give away two certified 1921 Morgan Dollars and everyone attending the meeting received a SAMPLE NGC American Innovation Pennsylvania dollar coin which features the Polio Vaccine design. Following the presentation, John indicated an ANA education certificate and CCC speaker medal would be presented to Tom Uram for his presentation at the club's bourse table.
The next meeting will be Wednesday May 11, 2022, at 6:45 PM CDT, and will be held in person at the Chicago Bar Association location and online.
John Riley adjourned the 1239th meeting of the Chicago Coin Club at 2:01 PM CDT.
Respectfully Submitted,
Scott A. McGowan, Secretary
---
Auction Results
April 13, 2022
These are the realized prices for the lots listed in the April Chatter.
| | |
| --- | --- |
| 1 | $6.00 |
| 2 | 30.00 |
| 3 | 180.00 |
| 4 | 35.00 |
| 5 | 14.00 |
| 6 | 50.00 |
| 7 | 14.00 |
| 8 | 22.00 |
| 9 | 195.00 |
| | |
| 10 | 20.00 |
| 11 | 20.00 |
| 12 | 30.00 |

| | |
| --- | --- |
| 13 | $20.00 |
| 14 | 60.00 |
| | |
| 15 | 160.00 |
| 16 | 40.00 |
| 17 | 40.00 |
| 18 | 70.00 |
| 19 | 50.00 |
| 20 | 40.00 |
| 21 | 450.00 |
| 22 | 80.00 |
| 23 | 35.00 |
| 24 | 35.00 |

| | |
| --- | --- |
| 25 | $700.00 |
| 26 | 30.00 |
| 27 | 80.00 |
| 28 | 20.00 |
| 29 | 18.00 |
| 30 | 18.00 |
| 31 | 25.00 |
| 32 | 20.00 |
| 33 | 40.00 |
| 34 | 15.00 |
| 35 | 30.00 |
| 36 | 40.00 |

| | |
| --- | --- |
| 37 | $55.00 |
| 38 | 45.00 |
| 39 | 55.00 |
| 40 | 50.00 |
| 41 | 25.00 |
| 42 | 20.00 |
| 43 | 18.00 |
| 44 | 30.00 |
| 45 | 30.00 |
| 46 | 30.00 |
| 47 | 20.00 |
| 48 | 15.00 |

| | |
| --- | --- |
| 49 | $30.00 |
| 50 | 12.00 |
| 51 | 12.00 |
| | |
| 52 | 35.00 |
| 53 | 45.00 |
| 54 | 80.00 |
| | |
| 55 | 20.00 |
| 56 | 15.00 |
| 57 | 20.00 |
| 58 | 20.00 |
| 59 | 55.00 |
| 60 | 20.00 |
---
Speaker's Wor[l]d
2021-22 Morgan & Peace Dollar 100th Anniversary Project: an "After-Action" Report
a presentation by Thomas Uram,
to our April 30, 2022 meeting.
The presentation summarized the timeline of actions taken, first by some members of the Citizen's Coinage Advisory Committee (CCAC), to have these coins produced. You might think, "A timeline? How hard is it to get a coin produced?" Read on to find out the twists and turns, and how it almost did not happen!
Around Christmas of 2018, CCAC members Mike Moran and Tom Uram met for lunch to discuss kicking off the effort to get commemorative Morgan and Peace Dollars coined in 2021. It was apparent to both men that the project must have the backing and administrative support of the Mint. Uram made an appointment with Director Ryder, who had recently been appointed after some years of acting directors; the best they could get was lunch on March 7, 2019. The meeting lasted an hour and a half, and Ryder received the project with enthusiasm.
Moran went immediately from the luncheon to a meeting with Congressman Andy Barr, the former chair of the subcommittee with mint oversight, who was in full support. Barr promised to bring the current chair of the subcommittee, Emanuel Cleaver, on board. The following week Moran and Uram worked with Barr's staff to draft a framework for the proposed bill. This rough framework then went to the Office of Legislative Counsel; questions arose and were addressed. The final draft went to Director Ryder for Mint review on April 1, 2019, with feedback returned on April 5. They wanted wiggle room in producing coins representative of instead of exact replicas. They wanted high relief removed for the Peace Dollar authorization, promising they would work with the CCAC on relief.
Delays developed getting Cleaver to sign off. His support was crucial to the bill in the Democratic controlled House. As an inducement, Moran offered to include the World War I Museum as one of the beneficiaries of the commemorative coin surcharge. The museum is in his district and he was on their board; up to this point, the ANA had been the sole proposed beneficiary. (Commemorative coin programs are structured as fund-raising efforts, so a beneficiary is needed for each program.)
A further delay developed over Memorial Day weekend, as Ryder wanted the museum at Carson City to share in the surcharge proceeds. The legislation at this point contemplated a dollar struck at Carson City, but it would have to be cleared with Cleaver. There seemed to be no urgency. Cleaver did not finally sign off on the surcharge split and agree to sponsor the bill until June 20, 2019. Still more time was required to hash out the final wording and a sign-off from the proposed recipients of the surcharge. On July 2, 2019, HR 3757 was introduced.
It was obvious within a week that there was strong competition for the two commemorative slots available for Congressional authorization for 2021. The Christa McAuliffe bill had been approved in the Senate and had considerable cosponsors in the House. In the House, there was competition from the Tomb of the Unknown Soldier Centennial and the Purple Heart Society commemorative issue. It takes 290 cosponsors in the House to get any bill onto the floor for passage. On September 5, 2019 at a campaign rally, Uram gained a private meeting with Senator Toomey to address the bill's merits and give the Senator a silver dollar.
On September 9, 2019 Jennifer Warren, legislative liaison of the US Mint, passed on the news that the House was going to bundle the McAuliffe and Purple Heart Bills for passage as the commemorative coins for 2021. We were dead – but Barr insisted on soldiering on to get cosponsors. Prior to the CCAC meeting, Moran and Uram met with Barr on the night of September 17, 2019 for a quick drink; that was the picture that appeared in Coin World. On the 18th Moran, Uram, Ryder, and Warren met. Moran told Warren he would be asking for a reboot of the legislation, stripping out the commemorative clauses and seeking a straight up authorization of the two silver dollars. The McAuliffe and Purple Heart bills passed on the 19th.
Throughout October, Barr continued to push for sponsors of HR 3757 with some success; however it was too little too late. On the other hand, Moran pushed Barr to strip out the commemorative clauses in an amendment to the bill. In November the National Law Enforcement Museum commemorative bill came seemingly out of nowhere and caught fire. It blew through the House and it was apparent that it would push the Purple Heart Association commemorative bill aside in the Senate. HR 3757 was done – we needed a Plan B.
Over Thanksgiving Moran asked Barr to consider seeking the two dollar coins outside the Commemorative coin framework. On December 12, 2019 Barr asked to meet with Moran back home over the Christmas recess, and that happened January 2, 2020. Barr would introduce the new legislation, but he wanted a letter from Director Ryder in support. Barr and Congressman Amodei (Carson City, Nevada lies within his district) met with Ryder the week of January 6, 2020. The mint was all in – they would draft the legislation and it would be ready the week of January 20. Amodei raised the issue of recognizing New Orleans and Carson City within the Morgan Dollar mix to be coined. The addition of privy marks made the bill easier to sell and have sponsors.
On February 13, Warren released the new draft legislation to Barr's office: striking coins at Carson City was out; New Orleans and Carson City would be represented by privy marks. However, Treasury approval was needed and there needed to be an Office of Management and Budget (OMB) review. (As this was no longer a commemorative bill, any surcharge would go to the Treasury.) HR 6192 was introduced by Barr on March 10, 2020. Ryder had numbers showing the mint would benefit by $30 million by the minting of these dollars. He would meet with Treasury Secretary Mnuchin the following week to gain treasury approval. Then COVID-19 hit and the government shut down.
On April 14, Ryder in a CCAC administrative session told the members that Warren was working the Hill and getting a positive response. However, they were marking time until the House came back into session during the week of May 11. On June 2, Moran provided Senator Mike Enzi to Barr's staff as a possible sponsor of the legislation in the Senate. On June 12, Enzi agreed to introduce the bill in the Senate but hey still needed a Democrat to cosponsor the bill in the Senate.
The logjam broke on July 23, 2019; Warren had been working the House and the Senate, and a deal had been struck. In the House, HR 6192 would be paired with a Democratic sponsored bill celebrating prominent American Women on the reverse of quarters. Also included in that bill was a coinage program for the quincentennial anniversary. The two bills would be brought up in the House for passage under the Unanimous Consent rules. In a coordinated move, Senator Cortez Masto would partner with Enzi in the Senate. Masto was a sponsor of the women on quarters in the Senate.
The two bills were scheduled to come before the House on July 30, 2020. At the last minute the bill featuring women on the quarters was pulled in the House on a technical issue. Everything was at a standstill while the House went on summer recess. HR 6192 did not come up again for consideration until September 23, 2020, when it passed the House that evening. On October 1, Moran and Uram began to work on Toomey and Menendez, key members of the Senate banking committee, to cosponsor Enzi's bill, S 4326. Getting the needed 67 signatures was a terrible mountain to climb before Congress adjourned just before the Christmas recess; there was also the distraction of the Presidential election. Toomey agreed to cosponsor on October 24, and Menendez agreed on October 26.
After the election Senator Crapo, chair of the banking committee, refused to release the bill to the floor unless it had the necessary cosponsors. The first positive news came on December 4, 2020 when Crapo changed his mind and would cosponsor the bill. On December 7th in a conference call, Conroy Stout from Enzi's staff, told Uram and Moran that Crapo was wiling to do a hotline. HR 6192 would be brought directly to the floor and if there were no objections, it would be approved. However Senators, in their respective party cloakrooms, would have an opportunity for three days to object by placing a hold, which would kill the effort. The same would be done with the quarter bill.
On Thursday December 17, 2020, HR 6192 came on the Senator floor and was passed with no objections. President Trump signed the bill into law on January 5, 2021.
With the timeline of the 2021 dollar coins covered, Tom ventured on what the future holds for these not-commemorative dollars. There might be a 2022 coin – he called the idea a definite maybe. It appears 2023 will have some coins, and there might be a 2025 coin and currency set inspired by the old note with Morgan dollars on the back.
Tom responded to a number of member comments regarding the ordering limits and procedures for this and other recent mint products. Inspired by the mintages of commemorative coins, the mint's marketing department had planned on a mintage of 50,000 – that number was increased to 175,000 following some immediate comments by Tom.
The program concluded with a souvenir to each attendee: a SAMPLE NGC slab with a 2019 Pennsylvania $1 American Innovation coin honoring the Polio Vaccine, marked "Thomas Uram Presentation for Chicago Coin Club." Tom feels a great sense of achievement and satisfaction with the issued Polio dollar, and told how the Pennsylvania coin in this series almost featured the Pennsylvania Turnpike – it was a terrific design, but Tom was not sure how the public would feel about using the turnpike as an example of Pennsylvania innovation.
---
Current Advertisers
---
Minutes of the 2022 WFoM Host Club Planning Meeting
April 20, 2022
Attending: Steve Zitowsky (Chair), Dale Lukanich (Asst Chair), Lyle Daly, Greg Gajda, Carl Wolf, Dale Carlson, Mark Wieclaw, John Riley, Rich Lipman, Mike Gasvoda, Bob Feiler, Paul Hybert, and Scott McGowan.
Committee Chair Steve Zitowsky called the meeting to order at 7:00PM, reporting having spoken to Jennifer Ackerman at the ANA about various updates, including having 180 dealers so far. Steve also announced the ANA will have a booth at the CSNS convention.
Committee Reports:
Money Talks: Mark Wieclaw reminded us of the April 30th deadline for proposals. There will be 16 time slots, over two days.
Collector Exhibits: Paul Hybert reported that at the National Money Show (NMS), raffles were held to encourage visits to the exhibitor area. Donated American Eagle coins were used for the raffle. No donor of raffle prizes has signed up yet for the same program at the ANA World's Fair of Money. Prizes within each exhibit class were: 1/10th ounce Gold Eagle for first place, a Proof Silver Eagle for second place, and an Uncirculated Silver Eagle for third place – similar prizes are planned for exhibits at the WFoM. Collector Exhibit applications must arriver at ANA on or before June 15, 2022.
Ambassadors: Scott McGowan reported the Ambassadors list is at 20, and he would be doing another call for Ambassadors soon. Three came in from Elgin, and the goal is to have about 60 in total.
Pages: John Riley reported no new developments; the response is on pace with prior year. The deadline for Page application is July 16, 2022. Pages must be between 11-21 years old.
YN/Scouts Workshop: No report.
Members-at-Large: No update for Joint CCC-NYNC meeting/dinner or souvenir sheet for club meeting. Rich Lipman mentioned the Numismatic auctions during the ANA WFoM, that many collectors like live lot viewing and buying, and hopes auctions will be available during the 2022 WFoM. It was mentioned that Great Collections will hold auctions during the WFoM but Heritage and Stacks have not yet committed to auctions during the show. John Riley reported having the room locked in for our club meeting at the WFoM.
The meeting was adjourned at 7:21PM.
Future Meetings:
| | | | | | | |
| --- | --- | --- | --- | --- | --- | --- |
| May | 17, | Tuesday, | @7:00pm | CDT | Third | Tuesday |
| June | 15, | Wednesday, | @7:00pm | CDT | Third | Wednesday |
| July | 20, | Wednesday, | @7:00pm | CDT | Third | Wednesday |
WFoM Dates:
Donald E. Stephens Convention Center, Rosemont, IL
August 15-20, 2022 (Monday-Saturday)
Note: Sunday, August 14 may be a workday for some!!
Respectfully Submitted,
Scott A. McGowan
Secretary, Chicago Coin Club
The "Things, not Numismatic, to do" list is available online at http://www.chicagocoinclub.org/ANA2022TTD, or scan the QR code below.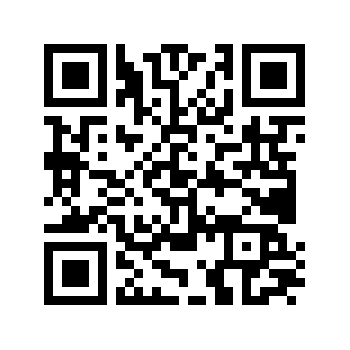 ---
Our 1240th Meeting
Date:
May 11, 2022
Time:
6:45PM CDT (UTC-05:00)
Location:
Downtown Chicago
At the Chicago Bar Association, 321 S. Plymouth Court, 3rd or 4th floor meeting room. Please remember the security measures at our meeting building: everyone must be prepared to show their photo-ID and register at the guard's desk.
Because things can change between when this is written and we meet, please bring your face covering to the meeting – all attendees must follow the city's and building's rules.
This will be our fourth attempt at a regular in-person meeting in the Covid-19 era. We will try for a better experience than in the past, but please be prepared for possible diifficulties.
Online:
For all the details on participating online in one of our club meetings, visit our Online Meeting webpage at www.chicagocoinclub.org/meetings/online_meeting.html. Participation in an online meeting requires some advance work by both our meeting coordinator and attendees, especially first-time participants. Please plan ahead; read the latest instructions on the day before the meeting!
Featured Program:
Dale Lukanich — Scrip Issued by Hiram Norton, a Self-Made Man
The term "Self-Made Man" is used to describe people from time to time. This is an appropriate description for Hiram Norton and his numismatic connection to the early days of the Illinois and Michigan Shipping Canal. Orphaned at the age of 14, he later in life paid the highest income tax in Will County. His life story spans two countries. Before his death, he owned a most successful business in Lockport and Chicago, Illinois. Tonight, you will see scrip issued by Norton & Company of Lockport, Illinois. Some of these pieces are unique, while others have at most two or three known.
---
Important Dates
Unless stated otherwise, our regular monthly CCC Meeting is in downtown Chicago and also online on the second Wednesday of the month; the starting time is 6:45PM CT.
May
11
CCC Meeting - Featured Speaker - Dale Lukanich on Scrip Issued by Hiram Norton, a Self-Made Man
June
8
CCC Meeting - Featured Speaker - Mark Wieclaw on The Early Twentieth Century and the Golden Age of U.S. Coinage
July
13
CCC Meeting - Featured Speaker - Roxana Uskali on The German Taler: Enlightenment and the Birth of Modern Coinage
August
10
CCC Meeting - Featured Speaker - to be announced
August
16-20
ANA in Rosemont, at Donald E. Stephens Convention Center. Admission is free for ANA members — for details, see http://www.worldsfairofmoney.com.
August
20
CCC Meeting - Noon at the ANA Convention, which is held at the Donald E. Stephens Convention Center, 5555 North River Road, Rosemont, IL. No admission charge for our meeting.
Featured Speaker - to be announced
September
14
CCC Meeting - Featured Speaker - Jeffrey Amelse on Early U.S. Half Dollars, 1794-1839: A Study
---
ANA Convention: Host Club Committee Meetings
Unless stated otherwise, these meetings will be online only.
May
17
Tuesday
7:00pm
June
15
Wednesday
7:00pm
July
20
Wednesday
7:00pm
---
Chatter Matter
http://www.ChicagoCoinClub.org/
Contacting Your Editor / Chatter Delivery Option
chatter_editor@yahoo.com
The print version of the Chatter is simply a printout of the Chatter webpage, with a little cutting and pasting to fill out each print page. The webpage is available before the Chatter is mailed.
If you would like to receive an email link to the latest issue instead of a mailed print copy, send an email to chatter_editor@yahoo.com. You can resume receiving a mailed print copy at any time, just by sending another email.
Club Officers
Elected positions:
Lyle Daly
- President
John Riley
- First V.P.
Melissa Gumm
- Second V.P.
William Burd
- Archivist
Directors:
Deven Kane
Mark Wieclaw
Carl Wolf
Steve Zitowsky
Appointed positions:
Richard Lipman
- Immediate Past President
Scott McGowan
- Secretary
Elliott Krieter
- Treasurer
Paul Hybert
- Chatter Editor, webmaster
Jeffrey Rosinia
- ANA Club Representative
Correspondence
All correspondence pertaining to Club matters should be addressed to the Secretary and mailed to:
CHICAGO COIN CLUB
P.O. Box 2301
CHICAGO, IL 60690
Or email the Secretary at Secretary.ChicagoCoinClub@GMail.com
Payments to the Club, including membership dues, can be addressed to the Treasurer at the above street address.
Payments
Renewing Members Annual dues are $20 a year ($10 for Junior, under 18). Annual Membership expires December 31 of the year through which paid. Cash, check, or money order are acceptable (USD only please). We do not accept PayPal. Email your questions to Treasurer.ChicagoCoinClub@GMail.com Members can pay the Club electronically with Zelle™ using their Android or Apple smart phone. JP Morgan Chase customers can send payments to the Club via Quick Pay. To see if your Bank or Credit Union is part of the Zelle™ Payments Network, go to https://www.zellepay.com Please read all rules and requirements carefully.
The Club has registered the Treasurer.ChicagoCoinClub@GMail.com address with Zelle™ to receive payments.
When you send a payment via Zelle™, we will receive a notification.
Be sure to fill out the "What's this for?" field – e.g., "Dues 2022"; or "Dues 2022 & 2023" to pay for two years
Once the transaction completes, the Club will receive your payment typically within minutes, and you will know that the payment was received.
Be sure to have your Location enabled on your phone for the transaction.
---
Sharing this complete Chatter issue with a friend is simple. Just let them scan this code into their smartphone!
Or, you can check it out for yourself.
---