---
Hall of Fame
– Chicago Coin Club –
Member 17
William A. Burd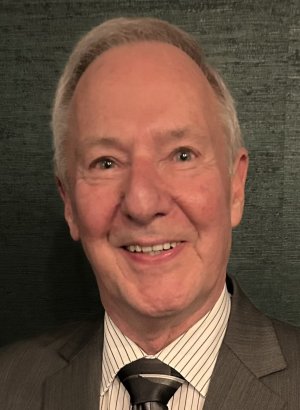 William A. Burd grew up in upstate New York and, after a stint in the U.S. Army, moved to the Chicago area in the early 1970s. In 1979 he was working for a local coin dealer and in 1995 he purchased Daru Coin & Stamp at 6455 W. Archer Ave. He soon changed the name to Chicago Coin Company. Since then, he grew the company into one of Chicago's largest wholesale and retail gold buyer and bullion dealer, and recently relocated to 11527 S. Harlem Ave., Worth, Illinois.
Bill joined the Chicago Coin Club in March 1993 and quickly became involved in the leadership. He is a two-time recipient of the Literary Award, a four-time recipient of the Cabeen Exhibit Award, and three-time featured speaker. He also served as Editor of The Chatter, a Club Director, the Club Archivist for the past 17 years, and the Club's Chairman of the ANA 2014 Chicago Convention. He received the club's 1999 Medal of Merit. Bill assembled a large collection of club related material and authored the award-winning book Medals and Tokens of the Chicago Coin Club (2018), a 106-page book of memorabilia from the club and their predecessor clubs.
Until recently Bill was an active numismatic book collector. His library consisted of over 2,500 titles covering the entire spectrum such as US coins, ancient coins, currency, medals, banking, finance, exonumia, etc. Many club members visited his shop on Archer Ave. to research material in their collections. His library was recently auctioned, and some material was donated to the American Numismatic Association.
Bill was an active member in other numismatic organizations, including the Illinois Numismatic Association (Treasurer 2012-16), Central States Numismatic Society, American Numismatic Association, and American Numismatic Society (Fellow). Bill is the recipient of numerous awards and honors including the ANA 2009 Presidential Award, 2014 ANA Goodfellow, and 2020 Numismatic Ambassador Award.
Bill is also a member of the Professional Numismatists Guild and Numismatic Bibliomania Society, and is the recipient of the 2018 Mishler Exonumia Award from Token and Medal Society.
During his participation in all the numismatic organizations, Bill found time to pursue a hobby of hiking and climbing mountains on every continent. Today he enjoys spending time with his children and grandchildren.
---
Page history: created on 18-Dcember-2022; last updated on 18-Dcember-2022.
---