Dedication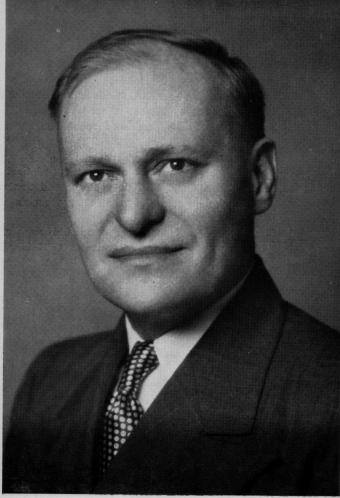 in loving memory of

M. VERNON SHELDON
(1901 - 1982)
M. Vernon Sheldon was born in Escanaba, Michigan in 1901. After studying engineering at the universities of Michigan and Utah, he was employed briefly as an electrician in a Utah copper mine. He moved to Chicago in 1924 and began working for Teletype Corporation, while he continued his education at the University of Chicago and Chicago's Armour Institute, which later became part of the Illinois Institute of Technology. In 1944 he left his supervisory position with Teletype to form his own business, Gagefix Manufacturing Co., which was equipped to produce high-precision tools and die work and produced vital equipment for the armed services.
Mr. Sheldon started collecting coins in 1924 and joined the Chicago Coin Club four years later, becoming member 166. U.S. and ancient Greek and Roman coins were his early numismatic interest, but within several decades his collecting had broadened to include every area of American coinage, as well as paper money. His administrative talents became widely known while he served as the Club's Secretary/Treasurer in 1937 - 38, and he was elected in 1938 - 44 as A.N.A.'s General Secretary, now called Executive Vice-President. He went on to serve on the Board of Governors 1944 - 47, First Vice President 1947 - 49 and at the 1949 San Francisco convention he was elected as the twenty-seventh president of the A.N.A., a position he held for two years.
Typical of his sense of commitment to the numismatic community, he took an active leadership role on the local, regional and national levels. In 1941 he generously offered with his compliments an A.N.A. life membership to the Chicago Coin Club. He was one of the main organizers behind the formation of the Central States Numismatic Society and the Iowa Numismatic Society. He served on the original committee responsible for the fifty-year index to The Numismatist which was successful, due in a large part, to Mr. Sheldon's personal card index to the first forty issues. At about the same time, he designed, and a Chicago sheet metal firm manufactured, display cases which quickly became the standard for A.N.A. and most other conventions. His development and production of plastic coin impressions was the basis for A.N.A.'s visual education and slide program.
He was the model of dedication for the numismatic community and was the recipient of the Club's 1956 Medal of Merit, A.N.A.'s 1949 Medal of Merit and in 1951 he received A.N.A.'s highest honor, by being named the first recipient of the Farran Zerbe Award.
Mr. Sheldon died April 10, 1982, leaving a legacy of dedication and generous sharing of his time and talents, which will forever remain a standard for the membership to follow. The Chicago Coin Club and the entire numismatic community are better because of M. Vernon Sheldon's life.
---
return to Perspectives in Numismatics