Chatter
---
| Volume 68 No. 7 | July, 2022 |
| --- | --- |
---
---
Editor's Notes
In response to my article detailing my issues in remotely viewing online meetings, one club member told me of his difficulties. Although his experience was not as severe as mine, he did not see much of the meeting – his WebEx program ran the featured program and the Show and Tell parts of our meetings for two minutes before stopping. (His Internet access is with AT&T wires to his home, running at about 3Mbps.)
We tried an alternate way of presenting those two parts of our June meeting, but that caused problems for many users – before we went back to the prior method. Sorry about that. Our future experiments will not require that the remote attendees follow a long list of steps.
If anyone experiences problems during our next meetings, please email me with the details of your Internet access along with the observed symptoms. With more data points and symptoms, we can try to identify the cause of the problems – then we would have an idea of what needs changing to improve the experience. I checked with two remote attendees from our May meeting, and they experienced no problems – they also have (fast) Internet access provided by their cable company.
Paul Hybert, editor
---
Minutes of the 1241st Meeting
The 1241st meeting of the Chicago Coin Club was called to order by President Lyle Daly at 6:45 PM CDT, Wednesday June 8, 2022. This was a hybrid in person and online meeting. Attendance at the meeting was 10 in person and 25 online for a total of 35 members.
Club Meeting Minutes and Treasurer's Report
The May 2022 meeting minutes were approved with one correction of a Date typo in the Old Business section. Corrected version is published on the CCC website.
Treasurer Elliott Krieter submitted treasurer's reports for the periods of April and May. The April Period had income of $3,144 (Dues, auction, product sales) and expenses of $772.50 (Chatter expenses, meeting room rent, Auction payouts) for a net April period of $2,371.50. The May period had income of $660.00 (Dues, Chatter Ad) and expenses of $3,651.26 (Chatter expense, meeting room, Auction payout, ANA 2022 expense) for a net May period of (-$2,991.36).
New Members and Communications
Secretary Scott McGowan announced there were no new membership applications, no guests at the meeting, and no club communications to report.
Old Business
President Lyle Daly reported key details from the May CCC Board meeting including Legacy Committee, August board meeting date change, membership renewal details, annual banquet information, and the 1250th club meeting. Full details can be found in the CCC Board Meeting Minutes in the June Chatter on the CCC website.
Steve Zitowsky reported on the 2022 ANA World's Fair of Money. A large number of bourse tables have been sold. Collector Exhibit application and Patron's deadlines are June 15, 2022. Page Application deadline is July 16, 2022.
Mark Wieclaw followed up the email to CCC members about a second CCC polo shirt order. Order deadline is July 15, 2022; contact Mark Wieclaw directly to order or with questions.
Mark Wieclaw reported visiting Rosemont, Illinois with Bill Burd in search of a location for a Joint CCC-NYNC dinner during the 2022 ANA World's Fair of Money. Location of Crust Brewery has private room spaces. The dinner would be Thursday August 18, 2022. Watch for emailed details to sign up. Mark also indicated there was a space, in the Hyatt Hotel in Rosemont that is off the lobby, that might be a possible location to perform interviews for the CCC Legacy Project.
New Business
Deven Kane provided a detailed explanation of how to better display the online Webex for club members attending the meeting remotely. As we continue hybrid meetings, we will continue to work on the best remote experience possible.
President Lyle Daly, as part of the Board Meeting review, announced that he would be stepping down as club president at the end of his term in December 2022 due to his work schedule.
Robert Leonard commented that the CCC should continue to increase support of ILNA by having a club meeting during the ILNA Show.
First Vice President John Riley introduced the Featured Program: Mark Wieclaw on The Golden Age of U.S. Coinage, discussing the circulating money of the early Twentieth Century and President Theodore Roosevelt's efforts to revamp United States coinage.
Second Vice President Melissa Gumm introduced the evening's seven Show and Tell exhibitors.
The next meeting will be July 13, 2022, which will be both in person and online.
Lyle Daly adjourned the meeting at 8:36 PM CDT.
Respectfully Submitted,
Scott A. McGowan, Secretary
---
Speaker's Wor[l]d
The Golden Age of U.S. Coinage… 1907-1933
a presentation by Mark Wieclaw,
to our June 8, 2022 meeting.
Although many say that the circulating money of the United States experienced a Renaissance during the early Twentieth Century, for this program, Mark chose the phrase "Golden Age" because the gold coins were the first to have their designs changed. President Theodore Roosevelt was the impetus for the change – he had selected accomplished sculptor Augustus St. Gaudens to make his 1905 inaugural medal, and also had asked about a redesign of the circulating coins. The silver coin designs shared many common elements, and the gold coin designs shared many common elements.
On a slide showing the 1837-1891 designs of the half dime, dime, quarter dollar, and half dollar, Mark asked us the question, "What could be more boring than four denominations with the same design…" The following slide, showing the Liberty Seated 20-cent and dollar designs, answered that question with "…Two more denominations with the same design!" The next slide, showing the dime, quarter, and half of the 1892-1915 Barber design, exclaimed, "Only three denominations with the same design, Yay!!!!"
We saw images of three of St. Gaudens' large, outdoors sculptures: The Puritan in Springfield, Massachusetts; Diana in Brookgreen Gardens, South Carolina; and the figure of Victory as used on the Sherman Monument in New York. The latter concept of a striding figure would reappear on the St. Gaudens $20 gold piece. We saw slides of St. Gaudens' two gold coins, the $10 eagle and the $20 double eagle. The $10 Indian coin is called that because the head of Liberty is wearing an Indian feather headdress on the obverse; a standing eagle appears on the reverse. The $20 coin was orinially struck in high relief, but the relief was lowered in 1908 because a stack of the high relief coins was taller than a stack of an equal number of $20 coins of the prior design – that complicated the counting methods used by banks and other handlers of large amounts of money.
To achieve the desired simplicity of the designs, IN GOD WE TRUST was not used on these coins at first – after the resulting outcry, Congress passed a law making the legend mandatory. Mark showed pictures of a unique piece – a $20 pattern using variations of the $10 Indian obverse and the $20 reverse – he likes this coin, and he noted that it was beyond his budget when he saw it years ago in an Apostrophe auction, and it remains beyond his budget now. The design of the $20 coin is popular, maybe even too popular with its over use on recent gold bullion pieces. That concluded the coverage of the gold designs which started in 1907 – on to the new design of the copper-nickel coin!
Mark next mentioned the sculptor James Earle Fraser (1876-1953), and showed a slide with bronze casts of his most famous sculpture, The End of the Trail. His contribution to our circulating coinage was the 5¢ nickel coin with the bust of a Native American on the obverse and a standing Bison on the reverse – the coin is commonly called either the Indian Head nickel or the Buffalo nickel. This design was introduced in 1913. There are two styles of the reverse: the bison stood on a mound early on, but that soon was changed to a line. A popular variety was accidentally produced while touching up a reverse die – by grinding off too much of the die's field, one of the bison's legs was removed! Mark showed an image of The Discoverers, a plaque by Fraser that is on the Michigan Avenue Bridge in Chicago, and a close-up of one of its figures – they appear to be very similar.
Now, on to the three silver denominations that received new designs in 1916. Although two were designed by the same sculptor, the designs are quite different! Mark started with pictures of Adolph Weinman (1870-1952) and his limestone Riders of the Dawn sculture located at Brookgreen Gardens, before showing his two designed coins. The Winged Liberty dime of 1916-1945 has a bust of Liberty wearing a soft cap with a wing. Mark showed two Roman Republican denarii with a bust (of Mercury?) wearing a helmet with a wing, to show the inspiration, or at least an earlier use of the design concept. This coin is commonly called a Mercury dime. Weinman also designed the Walking Liberty half dollar of 1916-1947 on which a walking Liberty, with an outreaching right hand and branches in her left hand, is in front of an unfurling American flag. This design has been extensively used on recent silver bullion pieces.
The Standing Liberty quarter dollar of 1916-1930 was designed by Hermon MacNeil (1866-1947), who spent part of his childhood in Chicago. We saw pictures of MacNeil and The Sun Vow in bronze, and the coins. Brief mentions were made of some aspects of this short series of a beautiful coin, from a bare breast in the first year to the design's similarity to Victor D. Brenner's 1909 medal for the Norman Wait Harris prize of the Art Institute of Chicago – both have a woman standing in an architectural entryway.
The "Peace" Dollar (1921-1935) was issued to honor the peace after WWI. It was designed by Anthony De Francisci (1887-1964), who had studied at Cooper Union in New York under Fraser, MacNeil, and Weinman. His wife, Theresa, served as the model. The coins dated 1921 are in high relief, but stacking and striking issues resulted in a lower relief being used for 1922 and later years.
Having completed the seven coin series he had listed at the start, Mark turned his attention to sculptor Laura Gardin Fraser (1889-1966). Born in Chicago, she married James Earle Fraser (a former instructor) in 1913. Mark started with pictures of her, her Pegasus sculture at Brookgreen Gardens, and her winning submission for the 1932 Washington quarter dollar (which was not used). Finally, that design was used on the 1999 $5 gold coin – it also appears in 2022 on the Washington quarter – better late than never! She also designed a number of commemorative coins – we saw the Alabama (1921) and Fort Vancouver (1925) halves, then the Grant (1925) silver half and gold dollar, and the 1947 MacArthur 50 centavos and one peso commemoratives of the Philippines. The program concluded with Mark's favorite, and a Fraser collaboration – the Oregon half, which had its Wagon side designed by Laura and the Map side designed by James.
---
Current Advertisers
---
Show and Tell
Items shown at our June 8, 2022 meeting,
reported by Melissa Gumm.
Bob Leonard showed examples of coins that tied into a previous club program by Jeff Amelse on Barbarous Late Roman Coins. Jeff showed barbarous coins from Sri Lanka, believing them to be extremely rare. While they are rare now, in September 1977 Bob selected examples of 3 sizes from a large hoard by Ancient Arts, plus a genuine Roman coin of Valentinian II found in the hoard. These included the following four coins:

Valentinian II, AE3, (383), found in Sri Lanka.
Sri Lanka imitation of Roman small bronze, 12 mm.
Sri Lanka imitation of Roman small bronze, 10 mm.
Sri Lanka imitation of Roman small bronze, 7 mm.

These were used perhaps as late as 700 AD. In addition Bob showed the following eight (mostly cut) coins:

Roman Republic, bronze as, 187-155 B.C., with Janiform head.
Half of Roman Republic bronze as (earlier issue) broken between the two faces, found in Spain. Full ases were made in Rome and sent to Spain, and were often cut or broken to make change.
An as from Nemausus, with back to back heads of Augustus and Agrippa, circa 10BC-10AD.
A broken left half of an as from Nemausus, with head of Agrippa. Nemausus minted only one denomination, so coins had to be cut to make change.
A cut/broken right half of an as from Nemausus, with head of Augustus.
An as of Sextus Pompey from Sicily, circa 43-36 BC, with janiform head of Pompey the Great (poor style).
A broken/cut half of as of Sextus Pompey, equal to a new Augustan as, circa 27-20 BC.
A cut half of a Fleet tressis (tripondius) of Anthony and Octavian (late summer-autumn 38 BC) with conjoined heads of Anthony and Octavian and 3 galleys; cut circa 27-20 B.C. to circulate as an as. Listed as Sear 1490, the complete coin is a great rarity, illustrated by a line drawing and cataloging at $2,000.

Ed Kedzie showed a Chicago Coin Club Token naming Hugh M. Knight as President; issued for the Fall Festival held on November 18, 1962. One side lists the names of the Festival Committee and the other shows the Chicago skyline. Mr Knight worked for the Chicago Sun-Times. The connection for Ed is that Mr. Knight (who happened to be an artist, painter, and poet) was a friend of a very good acquaintance of Ed's who have in their family a signed horse painting by Mr. Knight who gave it to them.
As Deven Kane is known to do, he showed four coins on the theme of Faustina, the Elder and Younger.

A coin of Diva Faustina I, with Galerius Antoninus; the mint is uncertain, but probably in Cyprus. A veiled and draped bust of Faustina I faces right on the obverse, and a bare-headed and draped bust of Galerius Antoninus faces right on the reverse. This coin is rare, with a reddish-brown patina and rough surfaces; a Fine / Very Fine specimen. This issue raises three important questions. The first regards where it was minted – while the general consensus assigns it to a mint in Cyprus, this attribution is tenuous, and Crete, the northern Balkans, and Rome itself have been suggested as equally plausible alternatives. The second question regards its strike date – if the obverse legend for this coin follows the pattern set at Rome, then this coin had to be struck after 147 AD when the DIVA FAVSTINA obverse legend was instituted. The third question then regards the purpose for which this coin was struck – Galerius Antoninus was the natural son of Antoninus Pius and Faustina Senior. When he died before his father had been made Caesar, Hadrian compelled Antoninus Pius, now without any natural son, to adopt Lucius Verus, the son of Hadrian's previous Caesar, and Marcus Aurelius as his own sons and heirs. In AD 147 Faustina Junior, Antoninus Pius' only surviving child was created Augusta upon her marriage to Marcus Aurelius. In the flurry of issues struck to commemorate this event and the formation of a new dynasty, it is quite possible that this issue was struck to commemorate the young boy's premature death and include him in an as-yet uncertain way into the new imperial scheme.
A Sestertius (24.30 g) of Rome, produced under Antoninus Pius, circa AD 150-152, featuring Faustina II. A draped bust of Faustina II faces right on the obverse, while the reverse has a standing Venus facing, with head left, holding an apple and a scepter. The coin has a hard dark green patina and is Choice Very Fine.
A Sestertius (22.83 g) of Rome, produced under Marcus Aurelius, AD 161-176, featuring Faustina II. The diademed and draped bust of Faustina II faces right on the obverse, and the reverse has a standing facing Faustina, with head left, between four children, cradling two infants in her arms. A lovely dark glossy reddish-brown patina adorns the coin, however the reverse surfaces are slightly rough; it is an Extremely Fine / Very Fine coin. Of note is that Faustina and Marcus had at least 14 children, including two sets of twins (Commodus had a twin brother who died at the age of 4).
A Sestertius again featuring Faustina II. The obverse draped bust has what is known as a Strack's hairstyle. The reverse features Diana, goddess of the hunt, standing holding an arrow and resting her hand on a bow.

From his Illinois currency collection, Dale Lukanich showed scrip from the Illinois & Michigan Canal, which connected the East to the Gulf of Mexico, via Lake Michigan and the Mississippi River. Canal Scrip, as it was called, served as a substitute for, or alternative to, legal tender notes.

The first were issued in 1839 and are printed only on one side. Several denominations were issued, with 2 types of $100 notes. There is no printers name on these notes.
Several denominations of notes issued in 1840/41. Three different types of $100 were printed by Holcomb & Co.; these notes featured a printed one hundred dollars in a black box, with some issues having a space between hundred and dollars to allow for making odd denominations.
Canal Indebtedness notes were issued in 1842. These $100 notes were printed on the reverse of previously uncut sheets of $1 notes; these are about an inch taller than previous notes.

Mark Wieclaw showed examples of how marketing companies take advantage of collectors by helping them accumulate various numismatic material.

Mark began with lovely colorized statehood quarters, still just worth their face value – the set originally sold for $149.95 + shipping.
Impressively packaged items including a worn Mercury dime, a worn Benjamin Franklin half dollar, and a $2 note with stickers of the six (at the time) living US Presidents. All of which were purchased for prices well over their actual value – their cost would not be recouped when the collector or their heirs tried to sell.

Laurence Edwards showed items with a of theme of Jewish history through numismatics featuring the Judaea Capta motif, used by Rome to celebrate its victory over the Jewish Revolt of 66-70CE.

A coin with Emperor Vespasian, who commanded the Roman Legion in the first years of the siege of Jerusalem, on the obverse. The reverse depicts a seated Jewess in mourning on the ground, beside a trophy.
A medal featuring Vespasian's son Titus who was his successor; he was in command when Jerusalem was sacked in 70 CE. This is a "Paduan," a type of medal of the 1500s best known for imitating Roman coins.
A modern State of Israel medal celebrating the 10th anniversary, in 1958, of the founding of Israel in 1948. The medal displays the Judea Capta motif on one side and the other side has "Israel Liberata," which is portrayed by a young family celebrating, not in mourning.

As an example of how a coin show can be turned into a fun adventure in "completing" a Walking Liberty half dollar starter set, Kurt Hyde showed the success he and his wife Maryanne had in about 2 hours at a recent coin show. After noticing the album during the morning while walking the bourse, and discovering they could find reasonably priced coins to fill the album, Kurt purchased the album and the hunt was on. In an effort to avoid any trouble or be viewed as suspicious, they informed each dealer of their mission. Upon returning home, they put all their "new" finds in the album, only to discover they had missed three coins.
Reminders:
You can email to Melissa a description of what you will show at a meeting, to give her a start on this write-up.
Send it to mjg513@yahoo.com.
After a meeting, all members who viewed the meeting should email her their scoring sheet – a listing of each exhibit number followed by a score is all that is needed.
---
Minutes of the 2022 WFoM Host Club Planning Meeting
June 15, 2022
Host Chair Steve Zitowsky called the WebEx meeting to order at 7PM CDT with 8 members, and 4 more joined the meeting in progress. Club Secretary Scott McGowan was out of town and could not participate because he was at a business dinner. Steve asked Carl Wolf to take the minutes.
Opening Remarks by Steve:
ANA has accepted the committee's recommendation to appoint Paul Hybert as the Honorary Chairman of the 2022 Convention.
Jennifer Ackerman told Steve the convention hall can hold 480 booths. Currently they have sold 384 to 300 dealers.
Steve told the committee he has a supply of flyers and coasters for committee members to pass out to other clubs.
Steve asked Committee Chairs to let him know which nights they will need a hotel room. Reimbursement will be for the base room rate (not taxes).
Money Talks by Mark Wieclaw:
The ANA recently added 5 PM presentations.
Currently there are 18 presentations, and two presentations have two speakers.
Collector Exhibits by Paul Hybert:
As of a week ago, there were 28 exhibits using 150 cases.
Deadline for registering is this evening.
Ambassadors by Scott McGowan (unavailable).
Pages by John Riley:
Jennifer has 6 pages registered, which is on par at this date with past years.
The Numismatist ran an advertisement, in the last issue, recruiting pages.
Deadline is July 15.
YN/Scouts Workshop by Jim Ray:
Currently less than 10 Scouts are registered.
Sam Gelberd at ANA Education is creating a flyer with a registration link.
Merit Badge Counselors are recruited.
Joint Dinner with the NY Club by Mark Wieclaw:
Mark and Bill Burd investigated restaurants in Rosemont.
Most required a minimum $3,000 to $7,000 bill.
The Hofbrauhaus is now Crust Brewing; it has two party rooms holding 24 or 48.
Family style dinner is $29, Buffet style is $37.
With tax and gratuity, the buffet bill will be $48 per person with cash bar.
Open Discussion and Questions:
Mark Wieclaw inquired about a reduced ANA Banquet rate for Committee Chairs.
Meeting adjourned at 7:25 PM. The next and last meeting of the committee will be Wednesday, July 20, 7:00 PM CDT.
WFoM Dates at Donald E. Stephens Convention Center, Rosemont, IL:
August 15-20, 2022 (Monday-Saturday)
Note: Sunday, August 14 may be a workday for some!!
Respectfully Submitted
Carl Wolf, Acting Secretary
The "Things, not Numismatic, to do" list is available online at http://www.chicagocoinclub.org/ANA2022TTD, or scan the QR code below.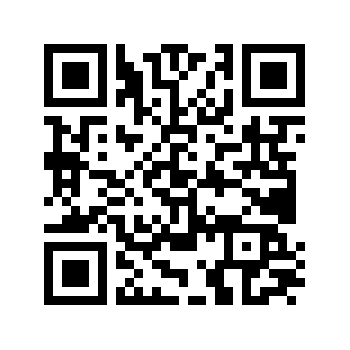 ---
Our 1242nd Meeting
Date:
July 13, 2022
Time:
6:45PM CDT (UTC-05:00)
Location:
Downtown Chicago
At the Chicago Bar Association, 321 S. Plymouth Court, 3rd or 4th floor meeting room. Please remember the security measures at our meeting building: everyone must be prepared to show their photo-ID and register at the guard's desk.
Because things can change between when this is written and we meet, please bring your face covering to the meeting – all attendees must follow the city's and building's rules.
This will be another attempt at a regular in-person meeting in the Covid-19 era. We will try for a better experience than in the past, but please be prepared for possible diifficulties.
Online:
For all the details on participating online in one of our club meetings, visit our Online Meeting webpage at www.chicagocoinclub.org/meetings/online_meeting.html. Participation in an online meeting requires some advance work by both our meeting coordinator and attendees, especially first-time participants. Please plan ahead; read the latest instructions on the day before the meeting!
Featured Program:
Roxana Uskali — The German Taler: Enlightenment and the Birth of Modern Coinage
The cultural significance of the German Taler, or Thaler, cannot be overstated – first minted in 1517, the Joachimstaler is the origin of what we know today as the "Dollar." Roxana has particular interest in the so-called "Wildman" Talers as well as Mining Talers, and will elaborate on these distinctive variations. Join us to hear speaker Roxana Uskali, Director of Numismatics for Heritage Auctions' Chicago office, discuss these historic coins and their impact on modern coinage.
---
Important Dates
Unless stated otherwise, our regular monthly CCC Meeting is in downtown Chicago and also online on the second Wednesday of the month; the starting time is 6:45PM CT.
July
13
CCC Meeting - Featured Speaker - Roxana Uskali on The German Taler: Enlightenment and the Birth of Modern Coinage
August
10
CCC Meeting - Featured Speaker - Lawrence Lee on Indian Peace Medals at the Denver Museum
August
16-20
ANA in Rosemont, at Donald E. Stephens Convention Center. Admission is free for ANA members — for details, see http://www.worldsfairofmoney.com.
August
20
CCC Meeting - Noon at the ANA Convention, which is held at the Donald E. Stephens Convention Center, 5555 North River Road, Rosemont, IL. No admission charge for our meeting.
Featured Speaker - Gilles Bransbourg on Inflation and Coinage in the 4th Century Roman Empire
September
14
CCC Meeting - Featured Speaker - Jeffrey Amelse on Early U.S. Half Dollars, 1794-1839: A Study
October
12
CCC Meeting - Featured Speaker - Steve Feller on Stagecoach and Post Office Scrip of the American Civil War
November
9
CCC Meeting - Featured Speaker - to be announced
---
ANA Convention: Host Club Committee Meetings
Unless stated otherwise, these meetings will be online only.
---
Chatter Matter
http://www.ChicagoCoinClub.org/
Contacting Your Editor / Chatter Delivery Option
chatter_editor@yahoo.com
The print version of the Chatter is simply a printout of the Chatter webpage, with a little cutting and pasting to fill out each print page. The webpage is available before the Chatter is mailed.
If you would like to receive an email link to the latest issue instead of a mailed print copy, send an email to chatter_editor@yahoo.com. You can resume receiving a mailed print copy at any time, just by sending another email.
Club Officers
Elected positions:
Lyle Daly
- President
John Riley
- First V.P.
Melissa Gumm
- Second V.P.
William Burd
- Archivist
Directors:
Deven Kane
Mark Wieclaw
Carl Wolf
Steve Zitowsky
Appointed positions:
Richard Lipman
- Immediate Past President
Scott McGowan
- Secretary
Elliott Krieter
- Treasurer
Paul Hybert
- Chatter Editor, webmaster
Jeffrey Rosinia
- ANA Club Representative
Correspondence
All correspondence pertaining to Club matters should be addressed to the Secretary and mailed to:
CHICAGO COIN CLUB
P.O. Box 2301
CHICAGO, IL 60690
Or email the Secretary at Secretary.ChicagoCoinClub@GMail.com
Payments to the Club, including membership dues, can be addressed to the Treasurer at the above street address.
Payments
Renewing Members Annual dues are $20 a year ($10 for Junior, under 18). Annual Membership expires December 31 of the year through which paid. Cash, check, or money order are acceptable (USD only please). We do not accept PayPal. Email your questions to Treasurer.ChicagoCoinClub@GMail.com Members can pay the Club electronically with Zelle™ using their Android or Apple smart phone. JP Morgan Chase customers can send payments to the Club via Quick Pay. To see if your Bank or Credit Union is part of the Zelle™ Payments Network, go to https://www.zellepay.com Please read all rules and requirements carefully.
The Club has registered the Treasurer.ChicagoCoinClub@GMail.com address with Zelle™ to receive payments.
When you send a payment via Zelle™, we will receive a notification.
Be sure to fill out the "What's this for?" field – e.g., "Dues 2022"; or "Dues 2022 & 2023" to pay for two years
Once the transaction completes, the Club will receive your payment typically within minutes, and you will know that the payment was received.
Be sure to have your Location enabled on your phone for the transaction.
---
| | |
| --- | --- |
| | Sharing this complete Chatter issue with a friend is simple. Just let them scan this code into their smartphone! |
---