Chatter
---
| Volume 61 No. 2 | February 2015 |
| --- | --- |
---
---
6 Months until ANA in Chicago
This year's ANA convention will have dealers, collector exhibits, club meetings, and featured speakers. The ANA web site has the necessary applications, so get started! Email any questions and comments to chatter_editor@yahoo.com and someone from the local committee will respond.
This will be your last chance at an ANA summer convention in Chicago for awhile. The announced cities for the next three years are Anaheim, Denver, and Philadelphia. Members of the local committees will be at our club table at many local coin shows up through Central States in late April., so stop by if you need encouragement to attend. Remember the dates, August 11-15!.
---
Minutes of the 1153rd Meeting
The 1153rd meeting of the Chicago Coin Club was held January 14, 2015 in the Chicago Bar Association Building, 321 S. Plymouth Court, Downtown Chicago. President Elliott Krieter called the meeting to order at 6:45 PM with an attendance of 19 members and 1 guest: Lars Skarie.
A motion was passed to accept the November and December Minutes as published in the Chatter. Treasurer Steve Zitowsky gave a detailed report for the month of December revenue of $4,712.00, expenses of $5,128.91, net income of -$416.91, total assets of $24,386.45 held in Life Membership $2,110.00 and member equity $22,276.45. A motion was passed to accept the report. Steve then delivered the 2014 Annual Report showing total revenue of $58,663, expenses of $57,426, net income $1,237. A motion was passed to accept this report also.
The application for membership of Lars Skarie received first reading.
Announcements:
Following a report that the CCC Board unanimously voted to support the Central States Numismatic Society Seminar scheduled for November 22, 2015, a motion was made and passed for the Club to endorse this event.
Jeffrey Rosinia, Host Chairman of the 2015 ANA Convention, reported on an upcoming meeting of the Convention Committee, 6 PM, January 21 in Rosemont. Rhonda Scurek and Kim Kiick from the ANA will be in attendance.
Paul Hybert spoke on changes made to the Chatter, with change in font and layout. He briefly explained upcoming navigational changes coming to the Club'ís web site. This lead to a brief discussion on the ANA web site and the difficulties members were experiencing.
Elliott Krieter announced that National Coin Week will be observed April 19-25 with the theme "Building Tomorrows — Inspiration & Innovation at World's Fairs."
The upcoming slate of speakers and featured programs was announced.
First V.P. Rich Lipman introduced featured speaker Eugene Freeman who delivered a program The Coins of New France.
The nine exhibitors for the evening were: DEVON KANE: silver sycee and bracelet used as money in SE Asia, and 1831 coin of Henry V pretender to the French throne; DALE LUKANICH: 3 banknotes from Braidwood and Wilmington IL; RICH LIPMAN: 4 colorful international banknotes; ELLIOTT KRIETER: three $5 bills with unique serial numbers including one 03030303; CARL WOLF: a $1 bill with anti-Semitic art; MARK WIECLAW: Columbian Expo medal (Eglit 36-A) with illustrated publication and letter from President Grover Cleveland; EUGENE FREEMAN: 4 Balmoral Oil tokens, Montreal; STEVE ZITOWSKY: 1848 trial strike of Rebus Medal; and ROBERT LEONARD: 12 billon & copper coins of New France, and Walter Breen's book Studies on Money in Early America.
The meeting was adjourned at 8:49 PM.
Respectfully Submitted,
Carl Wolf, Secretary
---
Speaker's Wor[l]d
The Coins of New France
by Eugene Freeman,
presented to our January 14, 2015 meeting
New France was the continental territory of North America which France claimed, on the basis of exploration by Cartier, La Salle, Joliet and Marquette, and others. At its peak, around 1712, it consisted of five colonies: Newfoundland, Acadia, Hudson Bay, Canada, and Louisiana. Said another way, it was basically the eastern half of Canada, as we know it today, the Great Lakes region, and the Ohio and Mississippi Valleys.
France's claim to the Ohio and Mississippi Valleys included every tributary that fed into the Mississippi River!
Waterways were the superhighways of the 1600s and 1700s. France wanted to discover a "Northwest Passage" to get to the spice-producing lands of the Far East. In the process, they developed trading partners among the Indian tribes for the fur trade.
French claims began with Cartier in 1534. In 1682 La Salle claimed the Ohio and Mississippi Valleys for France. In 1684 La Salle sailed to establish a French colony at the mouth of the Mississippi; poor navigation landed them at Matagorda Bay in Texas. La Salle was killed by his own men while trying to reach the Mississippi from that landing.
The 1673 exploration by Joliet and Marquette in particular helped to open up the Illinois area and the Mississippi Valley to settlement. Their trip went across Wisconsin via the Fox and Wisconsin Rivers, then down the Mississippi River to the Arkansas River. Returning north, their guide showed them the way up the Illinois and Chicago Rivers back to the Great Lakes. Joliet, which is a few miles southwest of Chicago, was founded on the site of one of their camps.
The French had several settlements and forts in present-day Illinois. These include the fort established on top of the rock at Starved Rock, which was abandoned when the inhabitants moved to another fort near Peoria. The first permanent settlement was near the junction of the Missouri, Illinois and Mississippi Rivers at East St. Louis; two more forts and settlements were established down the Mississippi from East St. Louis. The settlers moved across the Mississippi when France lost its lands to the British. Although they had claimed vast areas of land, the areas were very sparsely settled with French colonists. By 1660, there were only 2,300 people (almost all men) in all of New France — this was less than the population of Boston at that time.
France gave up her claims north of the Ohio River to Great Britain in 1763, and sold her claims to the Mississippi Valley to the United States in 1804.
The Red Book (A Guide Book of United States Coins) begins its "French New World Issues" section with the following sentence: "None of the coins of the French regime relate to territories that later became part of the United States." This sentence is unfortunate, since it gives new collectors the opinion that the coins are only related to Canada or the Caribbean — ignoring the entire Ohio and Mississippi Valleys, and the fact that the entire Great Lakes region was also part of Canada. It would also mean that no colonist, trader, or soldier ever used a French coin in commerce in Green Bay, Wisconsin, which was controlled by the French for nearly 130 years after its founding in 1634 (it is one of the oldest permanent European settlements in North America).
There are no coins of this period that specifically name New France. The coins of New France basically fall into four groups:
Coins specifically identified for shipment to New France in royal decrees;
Coins unofficially imported by merchants and included in official revaluations;
Coins identified in merchants' records and other documents; and
Other coins found in non-collector hoards in Canada and Louisiana.
The Red Book only allocates 2½ pages to this entire subject, so it is limited to a subset of the first group of coins. Walter Breen dedicated an entire chapter (16 pages) to this subject in his Complete Encyclopedia of U.S. and Colonial Coins, and used the broadest perspective, and presented my four groups as six groups. His discussion is focused on the first group, with summary detail on the other three.
To provide coinage for New France and the French West Indies, in 1640 earlier billon pieces (dating back to the Middle Ages) were recalled and countermarked with a fleur de lys in a beaded oval. In 1641 and again in 1658, the supply of old coinage had been exhausted, so the mint used dies with the lys and oval as part of the design, to strike coins on new blanks. From 1692-1700 additional obsolete coins were overstruck, with new blanks used when needed.
The Edict of 1670 ordered the minting of silver 5 sols and 15 sols coins with a distinctive legend (GLORIAM REGNI TVI DICENT), along with a copper 2 deniers, for use in New France and the French West Indies. Only a few examples of the copper were minted. Although the silver coins were valued at 1/3 higher to help keep them in circulation, they had disappeared from circulation by 1680.
Throughout the history of New France, the main trade coin was the Spanish 8 reales, even though it was against regulations to import the coin into New France. In 1683, the Superior Council ordered the 8 reales coins to be weighed, and countermarked with a fleur de lys if of full weight. The measure was successful, but the coins did not remain in circulation for long, and none of the countermarked coins is known today.
During 1709-13, large numbers of 30 deniers billon coins, and smaller numbers of 15 deniers coins, were minted, and these successfully stayed in circulation for years. Many were melted in 1738 and 1739, and others were countermarked in 1763. The cross on the reverse resembled the cross on the musketeer uniforms, so the coins were also known as "mousquetaires."
In December 1716, the Perpignan Mint (mintmark Q) was ordered to mint 6 deniers and 12 deniers copper coins for use only in the colonies. Although millions were authorized, few were minted, probably due to the poor quality of the copper available.
John Law was a Scottish financier who moved to France in 1714. After his friend the Duke of Orleans became Regent for the infant king, Law was able to convince the French government to issue paper money, and to give him control of the trade between France and New France. The company (unofficially called the Mississippi Company) sold shares to finance its programs (the fur trade in Canada, precious metals from Louisiana, tobacco trade with Africa, and eventually the trade with China and the East Indies), and the price of the shares rapidly escalated from 500 livres per share in January 1719, to 10,000 livres per share by the end of the year. By September 1721, the share price was back down to 500 livres, and Law had lost control of the company. This became known as the "Mississippi Bubble." At its peak, the company was considered to be more successful than its rival, the British East India Company.
In January 1720, Law gained control of the French money supply and the right to collect most taxes. He authorized the minting of vast numbers of copper coins, in three denominations (liard, ½ sol, and sol, although the actual valuations changed several times). At his orders, 2 million of the ½ sol coins were shipped to Canada and Nova Scotia in 1720.
The Edict of June 1721 ordered the Rouen (B), La Rochelle (H), Bordeaux (K), and Nantes (T) Mints to mint coppers for use exclusively in the colonies, in the denominations of 18, 9, and 4½ deniers. Only the 9 deniers were minted (using the weight of the Perpignan 6 deniers of 1717), and only with B and H mintmarks. 534,000 were shipped to Quebec in 1722 (almost all H mintmark), but only 8,180 were accepted into circulation; the rest were returned in France in 1727, but they were then reshipped to Louisiana as 6 deniers coins.
The Red Book ends its discussion with the return of the coins to France, so it was amazing to me, growing up in Texas, that this was one of the most common Colonial coins.
The ship Le Chameau was again sent to New France to deliver money in 1725, but she was wrecked off the coast of Nova Scotia in August. About 900 gold coins and 9,000 silver ecus were salvaged from her in 1965, and the coins in that shipment all serve as examples of types officially sent to New France.
The Edict of 1738 ordered the minting of 24 deniers (also called the sol marque) and 12 deniers coins, to replace the supplies of coins available for export. The coins were minted from 1738 to 1764, at all 30 mints then in operation. Contemporary counterfeits also existed, and were accepted along with genuine pieces. The Red Book indicates that coins "dated after 1760 were not used in North America." While this may be true for Canada, it is highly doubtful that it is correct for Louisiana. Coins of the 1760s were available in Texas, when I grew up, particularly of the date of 1762. These either came from circulation in Louisiana, or from the Caribbean.
The Edict of 1763 recalled the billon sols in circulation, to be countermarked with a crowned C and valued as a Black Dogge or sols tampe (also called a stampee). When the supply of old coinage was exhausted in 1779, the Paris Mint used the countermark to stamp 300,000 blank planchets. These circulated in the French Caribbean and in Louisiana.
In 1767 the Paris Mint issued 1.6 million sols of 6 deniers for circulation in the French Caribbean. Few of them circulated. In 1793, during the French Revolution, under a Decree of the Extraordinary Assembly of Guadalupe, over 98% of them were countermarked with RF in an oval to obliterate the fleur de lys. They then passed as 1½ stampees coins, and later as cents in the United States.
Breen's indication that "over 98%" were countermarked would indicate that the unmarked coins are very rare. My personal experience has been to find the unmarked coins to be only slightly scarcer than the others, although there could be a bias that my purchases could come down from "one per type" accumulations, where there would normally be a one to one ratio of types.
Breen has a detailed list of other types of copper and silver coins which appear in non-collector hoards, or were mentioned in valuation tables established by the local government. In many cases, these were copper types that had been demonetized in France; they were imported to New France to circulate at twice their former value.
In addition to the Spanish 8 reales coins mentioned above, other contemporary trade coins also saw service in New France — Spanish 8 escudos and the fractions of the escudos and reales; Portuguese gold coins; Dutch lion dollars; British gold guineas; etc.
The final group listed by Breen consists of the lightweight British and Irish halfpennies that were imported into New France as well as the American colonies. These circulated alongside the genuine British halfpennies of 1749 that were used to pay the soldiers.
Ultimately, in 1948, there really were coins issued for a specific portion of New France. In 1763, France had retained the St. Pierre and Miquelon Islands, to facilitate its fishermen on the Grand Banks. One and two franc coins for those islands were issued in 1948.
BIBLIOGRAPHY:
R. S. Yeoman, A Guide Book of United States Coins (Whitman Publishing, LLC). This book is commonly called "The Red Book" by coin collectors.
Walter Breen, Walter Breen's Complete Encyclopedia of U.S. and Colonial Coins (Doubleday).
www.wikipedia.com, "New France" and "John Law (economist)"
www.historyworld.net, "History of French Colonial America"
www.pbs.org, "People & Events: Jacques Marquette (1637-1675) and Louis Joliet (1646-1700)"
---
Current Advertisers
---
Show and Tell
Items shown at our January 14, 2015 meeting,
Devon Kane used funny money as his theme:

Kingdom of Laos (1591-1707) Lahu, Akha, and Lisu hill tribe bracelet money (Opitz p.282, Mitch. 2991, Lewis p.41). Small round bracelet with alternating double-beaded ridges, smooth areas, and pinches; simple triangular patterns near ends. Silver 92.81 gram, 65 mm.
Burma (1600-1885) Silver Sycee (Ingot), 52.66 gram hemi-spherical sycee supposed to be of Chinese inspiration; China had similar silver sycees that show up on auction during this period.
France, pretender coinage of Henri V (1820-1883). One franc dated 1831 (KM X28.2, Maz.911). A uniformed bust faces left on the obverse, and crowned arms are within lilies on the reverse. Henri was the grandson of the deposed Charles X and, after 1830, the legitimist Bourbon claimant to the throne. The almost certain succession of the Comte de Chambord in the aftermath of the Franco-Prussian war was thwarted by his stubborn insistence to replace the French Tricolor with the Bourbon gold lilies on a white field, as shown on the reverse of this piece. He refused a compromise to use the Bourbon flag as a royal standard. This was too much even for a royalist parliament and royalist president. Derisively referred to as the French George Washington, the man without whom the French Republic would not have been created, Henri died in exile in Austria.

Dale Lukanich showed three banknotes from towns located southwest of Chicago. This area had some coal mining starting in the late nineteenth century.

A Lazy Deuce $2 from the Miners National Bank of Braidwood. One of four known examples from this bank, the nickname arises from the large 2 on the back, that lies on its side. The mine was actually located in nearby Wilmington.
The bank changed its name to the Commercial National Bank of Wilmington, and Dale showed a $50 note, one of six known examples, bearing the new name.
A $10 note, one of four known examples, from the First National Bank in Braidwood. This note is of the notes we use today, while the other two were of the older, larger styles.

Rich Lipman showed four colorful notes.

A 100 franc note of the 1956-1980 series of the Swiss National Bank. On the back, Saint Martin of Tours is pictured on horseback, as a youth serving in the Roman Cavalry.
A 100 dinars note of the first series by Algeria. A harbor scene is on the front, and a city scene of Algiers is on the back.
A 1971 50 shillings note from the Central Bank of Kenya. The front includes a vignette of the first president of Kenya, Mzee Jomo Kenyatta.
A 500 lire note from the Bank of Naples, of its 1909-1921 series.

Elliott Krieter showed us his minor ATM lottery win. When examining the crisp new $5 notes of the 2013 series he had just obtained at an ATM, he noticed the serial number 03030220. Interesting, but not one of the widely collected patterns. But he kept making withdrawals, and a couple of hundreds later he had his prize: serial number 03030303!
Carl Wolf showed a $1 note found on the north side of Chicago. Someone had used a black marker to produce an anti-Semitic piece: George Washington was turned into an Hasidic Jew; the Treasury Seal was covered by a Star of David; most of Federal Reserve Note across the top was blacked out, leaving only FART; and One Dollar across the bottom was completely covered. There followed a discussion about how some people collect such hate pieces, both contemporary and historical, to bear witness to the hate some have.
After showing a recent Frank & Earnest comic, Mark Wieclaw showed us a wide range of related items acquired as a group, reminding us that advertising campaigns and special offers have been around for some time!

A 58mm Columbian Expo medal (Eglit 36-A) in white metal. Among the vignettes are Christopher Columbus, George Washington, and the Declaration of Independence.
A copy of the medal's patent, dated October 7, 1890.
A newspaper clipping that included an ad offering this medal.
A photo lithographic copy of a hand written letter from President Cleveland thanking the sender for an example of the medal, along with the envelop used to send the copy of the letter.

Eugene Freeman showed pictures of four tokens that he recently sold on behalf of a consignor. These were produced by a Montreal distributor of Balmoral Oil named Ludger Gravel, whose name also appears on the tokens. He was a member of the ANA, an organizer of the ANA' meeting in Montreal, and is in the ANA Hall of Fame.

A token listing Ludger Gravel as a distributor of Balmoral Oil, with his street address.
An 1892 copper token of L. Gravel as the Sara Oil Company. It is almost 40mm in diameter.
Two brass tokens of Balmoral Oil, similar to previous tokens but now includes a wheel.

Acquired last year because it caught his eye, Steve Zitowsky then spent some months researching a trial strike, on a square piece of white metal, of dies dated 1848 and 41mm in diameter. One side has a man's bust encircled by objects, while the other side has four lines of text and objects. It is a rebus medal — at the risk of over simplifying, the legend's syllables are formed from the names of the items — quite the cultured thing in mid-19th century. Starting from the markings on the 2x2 in which it came, Steve ended up downloading, from a University in California, a 269 page book by de Saulcy; there, in section 60, item number 5 was a line drawing of both sides of this medal for the Count of Chambord (see Devon's last exhibit, above). Steve provided a translation of the rebus into French and English.
To complement the evening's featured speaker, Robert Leonard showed billon and copper coins of New France by Breen numbers, including:

Recoinage of 1692, with the 1577 date on the undercoin visible.
A 1710 sou of 30 denier.
A 1713 half sous of 15 denier.
A 1719 John Law type of sou.
A Colonies Francoise of 1721
A 1740 sous marquee.
A 1767 brass sous with three fleur de lis.
Overstrikes with different shapes of the Crown above the C; one style of crown was used on genuine pieces, while multiple styles were used by counterfeiters.
A 1767 sous with RF counterstamp over fleur de lis.
---
Minutes of the 2014 Chicago ANA Convention Committee
January 21, 2015
The second meeting of the 2015 Chicago ANA Convention Committee was held January 21, 2015 in the La Guardia Room, Hyatt Regency O'Hare, 9300 W. Bryn Mawr Ave., Rosemont, IL. Host Chairman Jeffrey Rosinia called the meeting to order at 6:15PM.
Committee members in attendance included: Steve Zitowsky, Eugene Freeman, Bill Burd, Mark Wieclaw, Sharon Blocker, Rich Lipman, Steve Ambos, Elliot Krieter, Melissa Gumm, and Carl Wolf. ANA Director of Conventions, Rhonda Scurek was also in attendance.
Rhonda delivered a planning report and update which included:

A meeting that afternoon with the Donald E. Stephens Convention Center and a walk through Hall F. She was accompanied by Jeff Rosinia, Bill Burd, and Mark Wieclaw.
Convention Theme: Making "Cents" of Lincoln's Legacy.
Exhibit area will be to the right when entering the convention floor.
Last year's silent auction went well and it will be repeated again this year.
Meeting with the convention catering tomorrow to determine concessions.
Still working on a suitable Kick-Off Event.
The Hyatt Regency O'Hare will be the host hotel.
Along with other ANA staff, she will be at the Central States Numismatic Society Convention, April 22-25 to promote the show.
Committee members should see Jeff for any printed flyers and not spend money on printing.

Jeff made the following announcements:

Asked committee members to mark their calendars for a committee meeting the third Wednesday of every month. The meeting will take place at 6 PM, in the offices of Harlan J. Berk, 77 W. Washington, Suite 1320, Downtown Chicago.
A list was passed around and committee members were asked to approve or correct their mobile phone numbers.
Passed out a schedule of Chicago based coin shows where the Club will man an information table to promote the ANA Convention.

The local budget remains unchanged and is the same as 2014.
Jeff announced that Rich Lipman is the Assistant Host Chairman and Harlan J. Berk is the Honorary Host Chairman. He then called upon the following Committee Chairs:

Elliott Krieter, Page Chairman

Has not appointed an assistant at this time.
Already heard from a 2014 page that joined a local coin club.

Eugene Freeman, Scout Activity Chairman

Already conducted a meeting with the NW Suburban Council of the BSA.
Announced a reorganization and four BSA councils have merged into one.
Flyers promoting the badge clinic are already approved by the ANA.

Carl Wolf, Volunteer Chairman

Volunteers:

Announced that 25 volunteer applications have arrived without asking.
Expect 75+ by convention dates.
Seven Floor Captains from previous shows have committed to work.

Spoke on how important Parking Vouchers are to volunteers.
Spoke on the importance of colorful golf shirts for the volunteers to stand out.
Plans to repeat the success at the 2014 Convention of "Ask Me" signage right inside the convention floor. Marc Stackler and Chuck Mages were stationed behind the Communication Center and answered general questions from convention goers.
Plans to assign several Floor Captains to create FAQ Sheet for each volunteer.

Mark Wieclaw, Money Talks Chairman

Applications to give a program are on the ANA website.
Application deadline of May 22.
Already had one inquiry.
Will need 2 part-time volunteers.

Melissa Gumm, Exhibits Chair

Exhibit application will soon be available on the ANA website.
Application deadline of June 22.
Will need two volunteers during bourse hours.
Rhonda announced:

No public viewing of exhibits before the bourse opens.
Silent Auction material might be displayed if space allows.
Class 19: Abraham Lincoln: A Legacy in Numismatics

General discussion of upcoming convention sites, sales tax issues in certain states, etc.
The meeting was adjourned at 7:31 PM with the next meeting scheduled for February 18.
Sincerely Submitted,
Carl Wolf, Secretary
Chicago Coin Club
---
Our 1154th Meeting
Date:
February 11, 2015
Time:
6:45 PM
Location:
Downtown Chicago
At the Chicago Bar Association, 321 S. Plymouth Court, 3rd floor meeting room. Please remember the security measures at our meeting building: everyone must show their photo-ID and register at the guard's desk. Nearby parking: South Loop Self Park, 318 South Federal Street; that is two short blocks west of our meeting site. Note: Their typical rate of $33 is reduced to $9 if you eat at the Plymouth Restaurant, 327 S. Plymouth Court (next to our meeting site at the CBA) — show the restaurant your parking ticket, and ask for a parking voucher. The restaurant offers standard sandwiches, burgers, and salads for members who want to meet for dinner. Another before-meeting favorite of some members is the Berghoff Restaurant, located on Adams, just west of State. Members start arriving at 5pm.
Featured speaker:
Marc Stackler — Counterfeiting During the Mexican Revolution
The Mexican Revolution took place from 1910 to 1917. It was a devastating but transformative conflict for Mexico. It started as a political revolution. Then in 1913 there was a military coup and subsequent revolt to reestablish the rule of law. In late 1914, after the defeat of the dictatorship, what little cooperation that existed between the victors broke down into a civil war. Two of the most iconic leaders, Pancho Villa and Venustiano Carranza, could barely tolerate each other. But the one thing they did even more than detest one another was issue piles of easily counterfeited currency. The result is a colorful journey through a turbulent time, featuring gambling dens, Texas cattlemen, seedy bars, and much more.
---
Important Dates
Unless stated otherwise, our regular monthly CCC Meeting is in downtown Chicago on the second Wednesday of the month; the starting time is 6:45PM.
February
11
CCC Meeting - Featured Speaker - Marc Stackler on Counterfeiting During the Mexican Revolution
March
6-8
21st Annual Chicago Paper Money Expo (CPMX) at the Crown Plaza Chicago O'Hare, 5440 North River Road, Rosemont, IL. Admission is $5 for Friday and Saturday; free on Sunday. For details, refer to their website, http://www.cpmxshow.com.
March
7
CCC Meeting - 1pm at the Chicago Paper Money Expo, which is held at the Crown Plaza Chicago O'Hare, 5440 North River Road, Rosemont, IL. No admission charge for our meeting.
Featured Speaker - Steve Feller on WWII Civilian Camp Money of North America
March
11
CCC Meeting - Featured Speaker - to be announced
April
8
CCC Meeting - Featured Speaker - to be announced
April
10-12
40th annual Chicago International Coin Fair (CICF) at the Crown Plaza Chicago O'Hare, 5440 North River Road, Rosemont, IL. Admission is $5 for Friday and Saturday; free on Sunday. For details, refer to their website, http://www.cicfshow.com.
April
11
CCC Meeting - 1pm at the Chicago International Coin Fair (CICF), which is held at the Crown Plaza Chicago O'Hare, 5440 North River Road, Rosemont, IL. No admission charge for our meeting.
Featured Speaker - John Wright on Roman Coinage of 238 AD — the Year of Seven Caesars
April
23-25
76th Anniversary Convention of the Central States Numismatic Society at the Schaumburg Renaissance Hotel & Convention Center, 1551 North Thoreau Drive, Schaumburg, IL. Free public admission. For details, refer to their website, http://www.centralstates.info/conv.html.
April
25
CCC Meeting - 1pm at the CSNS Convention, which is held at the Schaumburg Convention Center.
Featured Speaker - to be announced
---
Chatter Matter
http://www.ChicagoCoinClub.org/
All correspondence pertaining to Club matters should be addressed to the Secretary and mailed to:
CHICAGO COIN CLUB
P.O. Box 2301
CHICAGO, IL 60690
Club Officers
Elected positions (two-year terms):
Elliott Krieter
- President
Richard Lipman
- First Vice President
Marc Stackler
- Second Vice President
William Burd
- Archivist
Directors:
Steve Ambos
Eugene Freeman
Dale Lukanich
Mark Wieclaw
Appointed positions:
Jeffrey Rosinia
- Immediate Past President
Carl Wolf
- Secretary
Steve Zitowsky
- Treasurer
Paul Hybert
- Chatter Editor, webmaster
Robert Feiler
- ANA Club Representative
---
Contacting Your Editor / Chatter Delivery Option
chatter_editor@yahoo.com
The print version of the Chatter is simply a printout of the Chatter web page, with a little cutting and pasting to fill out each print page. The web page is available before the Chatter is mailed.
If you would like to receive an email link to the latest issue instead of a mailed print copy, send an email to chatter_editor@yahoo.com. You can resume receiving a mailed print copy at any time, just by sending another email.
---
Sharing this issue with a friend is simple. Just let them scan this code into their smartphone!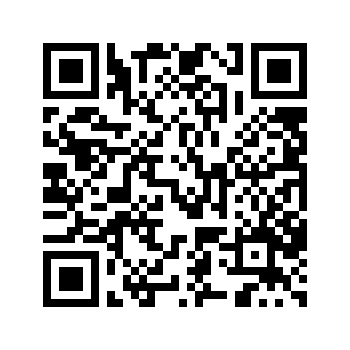 ---