Chatter
---
| Volume 61 No. 4 | April 2015 |
| --- | --- |
---
---
4 Months until ANA in Chicago
Are you ready to attend? If you have questions, any questions at all about the ANA in Rosemont, ask club members at our club table at CICF and CSNS. The ANA web site has the application and rules for Collector Exhibits, giving a presentation, club meetings, and other events. How is your exhibit coming along?
Remember, August 11-15! Email any questions and comments to chatter_editor@yahoo.com and someone from the local committee will respond.
---
Minutes of the 1155th Meeting
Session I of the 1155th meeting of the Chicago Coin Club was held March 7, 2015 in conjunction with the Chicago Paper Money Expo, held at the Crowne Plaza Chicago O'Hare Hotel, 5440 N. River Road, Rosemont, IL. President Elliott Krieter called the meeting to order at 1:00 PM with an attendance of 41 members and 13 guests.
A motion was passed to adopt an abbreviated meeting agenda.
Announcements:
President Krieter announced that, earlier in the day, the ANA Board of Governors officially decided to hold the 2019 ANA Anniversary Convention in Chicago; that will be the Club's 100th anniversary year. This was followed by a robust round of applause.
Jeffrey Rosinia, General Host Chairman of the 2015 ANA Convention, spoke of the upcoming event and encouraged everyone to attend, then introduced several committee members:

Exhibit Chairperson, Melissa Gumm encouraged everyone to bring an exhibit.
Dale Lukanich spoke on behalf of the Money Talks programs, and encouraged prospective speakers to apply for a speaking slot online at the ANA's website www.money.org.
Carl Wolf spoke of the many volunteers needed to run a national convention, and asked interested parties to complete the application form.
Jeff wrapped up the report by announcing the Club has medals commemorating the ANA Conventions of 2011, 2013, and 2014. Normally, they sell at $20 each, but at this show they will sell for $40 for all three medals.

Treasurer Steve Zitowsky asked members to pay their 2015 dues.
Marc C. Ricard and his father, Charles Ricard (Past President of both the Chicago Coin Club and the Rochester Numismatic Association), presented the Club with Chicago numismatic material discovered in the RNA's archives. It was a March 20, 1912 catalog of material to be auctioned by Fred Michael & Bro. at the offices of the Chicago Numismatic Society.
First Vice President Richard Lipman introduced the featured speaker, Steve Feller of Cedar Rapids, Iowa, who spoke on Money of American Internment Camps. After a question and answer period, Rich presented Steve with an ANA Educational Certificate and engraved Club medal with neck ribbon.
Upcoming featured programs before the Club were announced.
A souvenir sheet of the Douglass National Bank, Chicago's second African-American bank, was distributed to everyone present.
The meeting was recessed at 2:10 PM, to be re-adjourned at 6:45 PM, Wednesday, March 11, 2015 at the Chicago Bar Association Building, 321 S. Plymouth Court, 3rd Floor, Downtown Chicago.
---
Session II of the 1155th meeting of the Chicago Coin Club was held March 11, 2015 in the Chicago Bar Association Building, 321 S. Plymouth Court, Downtown Chicago. President Elliott Krieter reconvened the meeting at 6:45 PM with an attendance of 35 members and 1 guest: Mabel Wright, spouse of John Wright.
A motion was passed to accept the February Minutes as published in the Chatter. Treasurer Steve Zitowsky reported for the month of February revenue of $411.46, expenses of $360.15, net income of $51.31, total assets of $24,619.52 held in Life Membership $1,830.00 and member equity $22,789.52. A motion was passed to accept the report.
Announcements:
The Club stood for a moment of silence in memory of longtime member Phyllis Johnson.
Request for members to participate in National Coin Week, April 19-25, with the theme. "Building Tomorrows: Inspiration and Innovation at World's Fairs.""
Presentation to Archivist Bill Burd of Douglass National Bank souvenir sheet with serial no. 1, given at the CPMX. Project leader, Jeff Rosinia spoke on the bank's history and how it was Chicago's second African-American owned bank. Remainders sell at $5.00 each, $6.00 by mail.
Presentation to Archivist Bill Burd of the catalog from a March 20, 1912 Fred Michael & Bro. auction held at the offices of the Chicago Numismatic Society; the catalog was discovered in the Rochester Numismatic Association archives, and was presented at the recent CPMX by members Marc C. Ricard and his father, Charles (Past President of both Clubs)
First V.P. Rich Lipman introduced featured speaker David Greenstein who delivered a program Learning to Grade in the Age of Plastic. Following many questions and comments, Rich presented David with an engraved speaker medal and ANA Educational Certificate. David announced that Darren Hooper recently joined the staff of Harlan J. Berk, Ltd. which was met with a warm round of applause.
Archivist Bill Burd introduced 13 exhibitors. EUGENE FREEMAN – 1750 24-Skilling Norway under Denmark rule, and a 1919 Algerian 10-centimes; PHIL CARRIGAN – 1803 and 1853 U.S. Half Cents; JEFF AMELSE – box of flat wooden nickels, WWII propaganda leaflets, and a Lusitania medal; Bill Burd – medal honoring Arctic explorer Fridtjof Nansen; DEVEN KANE – one ancient Greek coin and three coins from the India area; MARK WIECLAW – an encapsulated 1963 Washington Quarter, 1964 Kennedy Half Dollars, and a tetradrachm from Roman Egypt; KEVIN O'BRIEN – 1840 $2½ and 1857 $5 U.S. gold coins; SHARON BLOCKER – three fantasy notes from China; ROBERT LEONARD – Thracian tribal imitation of hemi drachm of Parion, Mysia; RICHARD LIPMAN – 1779 South Carolinian $70 note, Douglass National Bank Note, and two $2 star notes; ADAM OLSZEWSKI – coin from Roman Emperor Caligula (37-41 AD); DARREN HOOPER – 2004-D high and low leaf Wisconsin Commemorative Quarters; ANDREW MICHYETA – 1914 2-Kroner from Norway.
The meeting was adjourned at 9:08 PM.
Respectfully Submitted,
Carl Wolf, Secretary
---
Speaker's Wor[l]d
Money of American Internment Camps
a presentation by Steve Feller,
to our March 7, 2015 meeting
Although the main part of the program would be civilian camps from World War II, Steve mentioned there would be a quick mention of military camps, and he would slip in new details from another topic. There were a number of different types of camps for civilians, and each was run by a different department of the national government. The enemy alien camp system was operated by the Immigration and Naturalization Service, and this was intended to hold foreign civilians until they could be swapped for US citizens detained by foreign governments.
Steve and his daughter Ray are active researchers of camp money, and the presentation started with recent photos of them at the site of the camp at Crystal City, Texas, the largest of the many camps for enemy aliens, and the only one that specialized in families. It was located 40 miles north of Mexico in southwest Texas, in the middle of nowhere; before the war, a small government camp for migrant farm workers was there. There are few visible signs remaining from the camp, but some historical signs have been erected around the old site — one of the signs shows round red and green tokens used at the camp, bearing the legend ALIEN DETENTION • STATION • CRYSTAL CITY • TEXAS on the shown side. These tokens were struck not from metal but from some fiber material. The following slides of both sides of a green token shows it to be worth $5.00, while the color red was used on $1.00 and 1¢ tokens. More slides showed both sides of a simple blueish-gray 5¢ token with the denomination on one side and DEPT. OF JUSTICE • INTERNEE CANTEEN • I. & N. SERVICE on the other side, and then an octagonal 1¢ token with the legend CRYSTAL CITY • CLOTHING TOKEN • INTERNMENT CAMP.
The local area offered some resources for researchers, along with items from the camp, but information also was found in books written by former internees. One cited book was written by an internee born in Brooklyn to German parents — the book covers many slices of life, including such mionetary ones as allowances, the pay rate of 10¢ per hour, and items available in camp stores — the boy and his parents were sent to Germany after the war.
Steve's research travels also took him to Hunt, Idaho, the site of one of the Japanese American internment camps for American citizens. Camp Minidoka was one of the camps operated by the War Relocation Authority (WRA), and this site now is a national monument. Two years ago Steve listed the numismatic items he would like to find from this camp: ration books, pay checks, co-op loyalty coupons, and War Bonds. The archivist at the site has helped Steve locate these items and many more. We saw unemployment compensation claim forms, the by-laws of the consumer co-op, photos of the business operating in the camp, monthly mess-hall meal tickets, and even receipts for dry cleaning. This just scratches the surface of what is available, whether in government archives or in private hands.
Not all of their travels for new material has taken them far from home. A cross state trip to Algona, Iowa took Steve to the site of a base camp for POWs — where he talked to locals who remembered the camp. About 15,000 were assigned to the base camp, with sub-camps located around Iowa, Minnesota, South Dakota, and North Dakota. Government records show three different series of money for this camp. Of the approximate 500 main POW camps located in the US, 150 are known to have used some sort of money. The money used in POW camps was simple paper scrip; the prisoners could work for some small wages, and could spend the money at camp stores; When they were returned to Europe after the war, each POW was issued a US check for unused camp money.
A recent purchase on eBay was a meal ticket from the Sto Tomas camp in Manila, the Japanese operated camp for civilians that was featured in the recent Ken Burns documentary on WWII. It also came with an innoculation certificate, dated one year earlier, from Shanghai. These items, others, and details found on the web tell the story of a European couple who fled to China, then to the Philippines in late 1941, and then to Australia after the war.
There are many stories out there, and much numismatic information waiting to be discovered. We wish Steve and Ray success in finding more of them, and we look forward to the day when we can read the second edition of their book on camp monies of WWII.
---
Speaker's Wor[l]d
Learning to Grade in the Era of Plastic
a presentation by David Greenstein,
to our March 11, 2015 meeting
The grade of a coin is an opinion — nothing more, nothing less. Maybe one person's opinion, or that of a group. As with any opinions, the best are a product of experience. David started his presentation with a history of grading, and then he told some stories from his experience.
Condition aways has been important to valuing coins. For many years, collectors used just a few adjectives to describe a coin's amount of wear. A 70-point grading scale was developed by Dr. Sheldon in 1949; the numerical grade reflected a coin's value, with a coin grading 60 worth six times a coin grading 10, three times a coin grading 20, and twice a coin grading 30. That reflected the 1949 pricing for US Large Cents. In that scale, a perfect piece was worth 70 times a piece that was just barely identifiable. A lot has happened since then, and the idea of a 70-point scale has been carried over to grading all denominations, both metal and paper. Needless to say, the price ratio of two coins is no longer the grade ratio.
In 1972, ANACS began the era of third party grading. This was a welcomed development, as it was an answer to overgraded and problem coins. A photo certificate indicating the grade was issued, and the possible grades for an uncirculated coin, originally limited to 60, 65, or 70, were expanded to include 63 and 67.
In 1985, PCGS was founded as an alternative to ANACS, and started encapsulating coins in plastic. The goal was to prevent manipulation of a coin after it was graded, and the plastic holders went through revisions. The goal was to create a sight unseen market for coins, and it was generally achieved. NGC was founded in 1987 to offer another opinion — it also created competition in the market. Soon, all numbers from 60 through 70 were being used, and a plus mark was added to most of the numbers after 2010. Which begs the question, "Can you really tell the difference between 18 grades of mint state?"
What does it take to be a good grader? Good vision and good lighting are quick and simple to obtain, but the challenge is gaining the other two areas mentioned by David: 20 years of experience, and a good mentor. Since childhood, David has been going to a downtown coin shop, Harlan J. Berk's on Clark, where would sort coins — at age 12, he sorted 15,000 Buffalo nickels from Uncirculated to no-date. And the mentoring role was filled by Tom DeLorey, formerly of ANACS. David started working there fulltime in 2005, and assumed grading responsibility of all raw coins in 2010.
Useful tools and techniques include grading sets, direct comparison, understanding the minting process (some coins are just ugly or poorly struck — the 1945 Merc duime was cited as weakly struck), and hueristics such as knowing what luster, lusterbreaks, and wear look like.
The two most common styles of grading are technical and market. Technical grading is based on absolutes: for a given grade, so many marks allowed, a certain amount of this allowed, a certain amout of that allowed, … period; ignore toning and certain other attributes. Market grading takes into account eye appeal — here, price produces the grade; toning, luster, and surfaces influence the grade.
What style do you follow when grading? What style do you expect an experienced grader to follow? What are the "market acceptable" problems with a particular coin? Can you, in good conscience, sell a coin while not listing a problem that exists but now is viewed as market acceptable? And finally, will the grading service grade it technically or for the market? After he posed those questions to us, David presented some of the current grading challenges he sees within US coins.
First were some observations about the line between AU58 and MS62 coins. Now it might be possible to find a 58 coin that is priced higher than a 62 coin. There is a slight difference between a weakly struck with no wear and a sharply struck coin with a little wear; if the grader is not totally focused, oops. Light circulation might also appear as cleaning, so that is another aspect for the grader to consider. If an old 58 now goes into a 62 holder, could an old 62 now go into a 63 or 64 holder? David also discussed other challenges such as $2½ and $5 Indians, and the MS/PR70 grade; we do not have enough space here for all the details, so if your interest include those areas, chat with David the next time you see him at the shop or a show.
One of the hardest aspects of grading is consistency — grading many coins of the same type is better than jumping between different types of coins. Other challenges to proper grading are fatigue, time constraints, familiarity with the series, and any recently seen coins. Some people believe that the grading standards are a moving target. While in the 1980s an MS64 coin had a slight chance of being given a grade of either MS63 or MS65, now the chance of obtaining an MS63 or MS65 grade might be higher.
To assure collectors that the coin deserves the grade on the slab, stickers have been introduced under various brand names: QC✓, Wings, and CAC (by John Albanese). David likes this opportunity to match his opinion against John's, who he considers to be a top grader. The grading of world coins by NGC and PCGS is an evolving area, facing challenges such as hundreds of countries and a long history of coin issuance. World coin registry sets and authenticity concerns are driving the acceptance of slabbing in the world coin market.
David concluded the program with things you would not have heard at a show 8 years ago:
This coin is gem, but I don't think it is a plus.
I will only buy this if it stickers.
Do you think this coin has been puttied?
Should I send this coin in for reconsideration?
I am looking for an MS70 First Strike.
---
Phyllis Johnson (1923-2015)
With regret we report the passing of Phyllis Johnson on March 1, 2015. She was 91 years old.
Phyllis was a 1941 graduate of Waller High School (now Lincoln Park High School), attended Northwestern University, and worked for many years at Draper and Kramer. She joined in 1988 and became member 1004. She was the beloved friend and long-time companion of member William Holm. Phyllis did not collect, but always enjoyed the historical aspects of the meeting, exhibits, and programs.
Sincerely,
Carl Wolf, Secretary
---
Current Advertisers
---
Show and Tell
Items shown at our March 11, 2015 meeting,
Eugene Freeman showed two recently acquired items:

A 10 centimes piece from Algeria (Algers) dated 1919 and issued by the local chamber of commerce. This example of notgeld from a French territory is in brass instead of the usual aluminum.
A 1750 24 skilling silver coin issued for Norway while it was under Danish control. The dealer had this piece labelled as from Denmark, most likely because the obverse legend includes DANMARK; the reverse legend includes NORGE. The lion and axe coat of arms, and the crossed hammers mintmark, indicate that the coin was minted for use in Norway.

Like most of us, Phil Carrigan started collecting coins from circulation while a youth, starting with Lincoln cents, and starting another series when one series was almost finished. Having recently completed the bust dime and half dime series except for a few rarities, he has started a date set of Half Cents. He showed us two recent purchases in high circulated grades: an 1803 and an 1853. Having purchased these unattributed to variety, he now finds himself using the reference books to identify the varieties.
Jeff Amelse started by continuing his theme from the March meeting by showing a British copy of the Lusitania medal; hundreds of the German original were struck, while hundred of thousands of the British copy were struck. It came with the original box, and the month spelled as MAY shows it is a copy. Jeff also showed:

Propaganda leaflets from WWII, dropped on German lines: a British item predicting Britain would survive this war's U boat attacks just as it had in the prior war; a leaflet promising safe passage and food in the Allied lines; and one by the Soviets showing a skeleton in a German uniform, pointing to an empty spot on a mausoleum wall of plaques.
A German 10,000 Mark note from January 1922, from the hyperinflation era.
A box of wooden nickel flats purchased for $50 — all pieces are from Croswell, Michigan. Included were bundles of these rectangular pieces.

Bill Burd showed a plaquet by V.D. Brenner (of Lincoln Cent fame) honoring the Artic explorer Fridtjof Nansen on his October 23, 1897 arrival in New York City following his unsuccessful attempt to reach the North Pole in 1895 and his subsequent rescue in 1896. Bill showed a map showing Nansen's route; the history of Arctic exploration is one of Bill's interests.
Deven Kane brought 4 items:

A bronze coin from Pantikapaion (in modern Crimea), circa 310-304 BC. This piece is 16.4 mm in diameter and weighs 3.03 grams. One side features the head of a beardless satyr facing right, while the other features ΠAN and the forepart of Pegasus facing right. MacDonald 71, SNG BM Black Sea 872. As the name of the town would indicate, the god Pan and his satyrs are common motifs on the coins.
A silver kahavanu of Uttama Chola (973-985). One side features a seated tiger with two upright fish to the right, a bow to the left, and an umbrella on top. Uttama Chola was a transitional monarch, before the Cholas firmly asserted their rule of South India. This coin comes heavy with symbolism: the tiger represents the Cholas, the fish the Pandya kingdom of Madurai at the extreme south of India, and the bow the Chera Kingdom of Kerala; the umbrella denotes Chola rule over all three kingdoms of the far south of India.
A silver tanka of Zahir al-Din Muhammad Babur as Sultan of Ferghana, 1494-1504, overstruck on a tanka of Safavid King Ismail I. Babur was a descendant of Tamerlane and dreamt of restoring his empire, but squeezed between the Uzbeks and the rising Safavids, he would be pushed east where he would conquer Delhi in 1526 and form the Mughal Empire. Babur and his son Humayun minted Timurid style thin tankas, while their successors adopted the chunkier Indian style.
A rupee of Jahangir (1014-1037h), minted in Qandahar in 1028h. The great grandson of Babur is one of the most interesting Mughal emperors to collect. This coin is not unusual, but is notable for the mint of Qandahar. Straddling the caravan trade routes, the city was sought by both the Mughals and the Safavids. The Safavids would conquer it a few years later, and Jahangir's son Shah Jahan would briefly recover it by treachery, lose it, and send three unsuccessful expeditions to recover the city. The failure to retake Qandahar was the first intimation that the Mughal Empire was growing soft and flabby.

Mark Wieclaw started by showing his first coin dated 2015 from circulation — six of them, all dimes received in change this morning, from vendors at the Miami airport.

A few interesting items in a recent group purchase: a page from McCall's magazine in 1964, showing rare coins available in circulation; two 1964 Kennedy Halves with 50¢ written on them, to help teach young children the value of this coin; and a 1963 Washington quarter encased to honor the 25th anniversary of International's Indianapolis Works.
In a repeat from last month: a tetradrachm from Roman Egypt, featuring facing busts of Marcus Aurelius and Lucius Verus. This was during the adoptive period, when Roman emperors adopted someone to succeed them rather than their natural born son. In 138 AD, Antoninus Pius adopted both Marcus Aurelius and Lucius Verus. However, he only raised Aurelius to the rank of Caesar and issued coins with both of their portraits but on opposite sides. Upon the death of Pius in 161 AD, Aurelius elevated Verus to Caesar and issued the coin with facing busts, the only Alexandrian tetradrachm like that.

Kevin O'Brien showed two US gold coins:

An 1840 $2½ graded VF35. This weakly struck coin is from the first year using this design. There are about 80 to 100 known from Philadelphia for this year.
An 1857 $5 graded XF40. There are about 275 known from Philadelphia for this year. This "no motto" type is so named by collectors because the E PLURIBUS UNUM motto had been removed from above the reverse eagle years before, and it would be some years before the IN GOD WE TRUST would be added above the reverse eagle.

Sharon Blocker showed three recently purchased Chinese Fantasy notes. At least partially made from some type of plastic, some of the designs included dragons; the printed values were 10, 50, and 100, but no denomination was obviously stated. We saw design elements and markings of Macau, Taiwan, and Zhongquo.
On a visit to London this month, Bob Leonard stopped in a coin and antiquities shop across the street from the British Museum, where he bought an ancient Greek coin described as "A silver hemidrachm of Parion, Mysia … Circa 480 BC." In checking online to try to determine the date more accurately, he came across a website, "Parion Hemidrachms," by Reid Goldsborough, formerly an active poster on the rec.collecting.coins newsgroup, with whom Bob had corresponded. Based upon a scholarly 2003 book by Bulgarian numismatist Stavri Topalov, Goldsborough contends that Bob's coin is in fact an imitation from Thrace (modern Bulgaria and points north and west), calling it in fact a "middle imitative." It appears that it came from a hoard that came to market in London in 2006 (the London dealer had five examples). With this conclusion Bob agrees: his coin is not from Mysia in western Asian Turkey, but from Thrace in Europe, perhaps as late as 400 BC. However, all dealer offerings seen retain the Parion attribution.
Rich Lipman showed a range of paper items:

A club handout from the recent CPMX show, featuring a series 1902 $5 National Bank Note of the Douglass National Bank of Chicago. He also showed a example of the featured note, and noted that the two numbers on each note might confuse some collectors: one is a serial number for the note, while the other is the charter number for the bank.
A South Carolina $70 note issued under the authority of an ordinance of 8 July 1779. This note also shows the denomination aa 113 pounds 15 shillings. The backs of the notes in this series feature a design from ancient mythology — this denomination shows Prometheus.
Similar to Elliott Krieter's February tale of an ATM lottery win, a pair of $2 star notes from the 2009 series. Rich acquired a brick of $2 at a bank; from the serial number on the top note, he expected the last two notes to be star notes. (The last two notes of some bricks should have serial numbers ending in 000 and 999 — it is common practice at BEP to replace those two notes with star notes.) After opening the brick, he found start notes with numbers 00022221 and 00022223. What happened to number 00022222? Rich assumes someone at BEP knew the popularity of a note with a serial number such as 00022222, and had pulled it from the supply of star notes used to replace the last two notes of a brick!

Adam Olszewski showed a bronze sestertius of Roman emperor Caligula (37-41 AD), featuring a bust of Caligula on the obverse and a seated Vesta on the reverse. Adam discussed the life of this emperor, who he described as a narcissistic megalomaniac psychopathic killer.
Darren Hooper brought two 2004-D Wisconsin state quarter varieties: called the high leaf and low leaf. Each has an extra leaf below an ear of corn. Coins produced from a damaged die (such as a die gouge in these cases) are not considered errors. Tom DeLorey was one of the first to announce thess as the products of a damaged dies.
Reinforcing an observation made during the featured talk on grading, Drew Michyeta showed a silver 1914 2 kronor honoring the centennial of the Norwegian constitution. He had ordered it expecting a sharp coin — the advertised slab grade was MS-64 — but the shield on the reverse is very flat and lacking details, due to being weakly struck. Then he showed us a 1904 2 kronor that he already owned — it grades AU but was well struck and shows all the details.
---
Minutes of the 2015 Chicago ANA Convention Committee
March 18, 2015
The fourth meeting of the 2015 ANA Convention Committee was held March 18, 2015 in the offices of Harlan J. Berk, Ltd. 77 W. Washington, Suite 1320, Downtown Chicago. Host Chairman, Jeffrey Rosinia called the meeting to order at 6 PM with the following committee members in attendance: Steve Zitowsky, Mark Wieclaw, Bill Burd, Harlan Berk, Melissa Gumm, Marc Stackler, Eugene Freeman, Dale Lukanich, and Carl Wolf.
Harlan Berk was thanked for providing the meeting place, dinner, and parking vouchers.
Jeff received emails from Rhonda Scurek with the following updatess:

As of now the Kick-Off Event is undecided.
Rhonda and Jennifer Crook will be at the Central States Numismatic Convention and look forward to meeting with the members. The committee was told to count on meeting on our regular third Wednesday April 15th. Jeff will keep everyone posted if this changes to one of the dates at the CSNS Convention, April 22-25.

A sheet with convention dates was passed, and chairman were asked to check off the dates they will need hotel rooms.
Committee Reports:

Jeff reviewed the names of assistant chairman should an emergency develop and the chairman would be unable to serve.
Eugene Freeman, Scout Chairman

Reported on attending a recent Scout Merit Badge University in Elmhurst, IL with 2000 scouts and 100 merit badge classes. He needed to quickly print copies of the ANA Scout Program, and the committee approved to reimburse him up to $100.
Eugene will be teaching Scout Merit Badge Class for the N. Suburban Scout Council this Saturday in a shopping center.

Carl Wolf, Volunteer Chairman

Reported another 12 volunteers recruited at the Chicago Paper Money Expo, bringing the total to near 50.
Brought the committee up to date on the status of experienced Floor Captains and how important it is to recruit several more.
Reviewed with other committee chairmen who they already had as permanent volunteers and how many general volunteers they would need each day.

Mark Wieclaw, Money Talks Chairman

The deadline for submitting program proposals is May 22nd.
The application is on the ANA web site.
The link would also be emailed out to the Club members and supporters.
He had additional print outs, which will be made available at the upcoming Club meetings at CICF and the CSNS.

Melissa Gumm, Exhibit Chairman

Heard reports that the recent Portland National Money Show had good exhibits.
The deadline for exhibit applications is June 22nd.
Lead a discussion of recruiting young numismatist exhibitors.

Bill Burd volunteered to act as a liaison with Illinois Numismatic Association with 100+ YN members who could receive an invitation to participate.
Melissa is planning to attend several suburban coin club meetings and will try to recruit exhibitors, volunteers, speakers, etc.

Miscellaneous:

Jeff volunteered to follow up with the Illinois Numismatic Association so that the convention, plus volunteer recruitment, exhibitors, etc. could receive coverage in their next newsletter issue.
Harlan Berk volunteered to run a silent auction.

In 2014 $10,000+ was raised, and the goal for 2015 is $20,000.
Items that go well are coins, numismatic books, restaurant meals, social dinners with prominent numismatists, etc.

Elliott Krieter, Page Chairman, lost his mother on Tuesday. A condolence card was signed by everyone in attendance. Visitation and funeral arrangements will follow via email.
Harlan was thanked again for providing a meeting place, dinner, and parking vouchers.
The meeting was adjourned at 7:26 PM.
Sincerely Submitted,
Carl Wolf, Secretary
---
Our 1156th Meeting
Date:
April 8, 2015, First session
Time:
6:45 PM
Location:
Downtown Chicago
At the Chicago Bar Association, 321 S. Plymouth Court, 3rd floor meeting room. Please remember the security measures at our meeting building: everyone must show their photo-ID and register at the guard's desk. Nearby parking: South Loop Self Park, 318 South Federal Street; that is two short blocks west of our meeting site. Note: Their typical rate of $33 is reduced to $9 if you eat at the Plymouth Restaurant, 327 S. Plymouth Court (next to our meeting site at the CBA) — show the restaurant your parking ticket, and ask for a parking voucher. The restaurant offers standard sandwiches, burgers, and salads for members who want to meet for dinner. Members start arriving at 5pm.
Featured speaker:
Jeffrey Rosinia — The Basics of Numismatic Exhibiting
The Chicago Coin Club motto, Docendo Discimus, is Latin for "We Learn by Teaching." Our members clearly practice this, and it is the largest contributing factor in our strong verbal exhibits at monthly meetings. Putting together a case exhibit at a convention is another form of numismatic teaching. Jeff has plenty of experience with exhibiting, and is the perfect person to explain the basics. For years Jeff took notes on other winning exhibits and researched the internet for tips and guidance. This motivated him to build exhibits on Susan B. Anthony Dollars, Kennedy Half Dollars, First National Bank of Chicago Memorabilia, Coin Savers, March of Dimes Holders, etc. Everyone can expect to leave with a handout which will serve as a map to discover a new twist to "We Learn by Teaching." If you have never put together a case exhibit, then time to try it. Remember — it is another form of numismatic teaching to add to your list of qualifications.

---

Date:
April 11, 2015, Second session
Time:
1:00 PM
Location:
At the Chicago International Coin Fair (CICF), which is held at the Crown Plaza Chicago O'Hare, 5440 North River Road, Rosemont, IL. No admission charge for our meeting.
Featured speaker:
John Wright on Roman Coinage of 238 AD — The Year of Seven Caesars
Seven men served as Caesar in 238 AD, the darkest year in all Roman history. It was the beginning of a long period of instability made worse by a decline in the fortunes of the Empire and the gradual expansion of European enemies into Roman territory. Each appointment to rule was soon followed by assassination due in large part to the rivalry between the Senate and the praetorian guards. Each group felt it was their right to proclaim the new Caesar. The rapid transition took only four months, but they left behind coinage with the image of each ruler. Be sure to attend this unique presentation and hear the stories of revenge and intrigue played out while viewing images of the coinage.

---

Date:
April 25, 2015, Third session
Time:
1:00 PM
Location:
At the Central States Numismatic Society (CSNS) Convention, which is held at the Renaissance Hotel & Convention Center, 1551 N. Thoreau Drive, Schaumburg, IL.
Featured speaker:
Robert D. Evans, Chief Scientist & Historian of the S.S. Central America Project, on Radiating Sun — The First U.S. Money Made in California — $50 Gold
The discovery of gold in California was perhaps the most significant event in our nation's economic history. The massive amount of gold extracted from California's hills and streams during 1848-50 was overwhelming. Local commerce quickly became a mess, all coins were in short supply, and citizens used measured gold dust to make everyday purchases. In 1850 the Federal Government sent Augustus Humbert to San Francisco to act as the United States assayer. His order — begin to issue standardized gold coins to stabilize the price of gold. Attend this meeting and hear stories of the wondrous and tumultuous Gold Rush Era. Bob Evans has studied many high-grade specimens of these gold pieces. A particular specimen in private hands, where the reverse side is engraved, not struck, might possibly be the "first" $50 gold piece made. This program covers a unique era of American history, discovery of gold and the issuance of large gold coins. Be sure to mark your schedule. You don't want to miss it!
---
Important Dates
Unless stated otherwise, our regular monthly CCC Meeting is in downtown Chicago on the second Wednesday of the month; the starting time is 6:45PM.
April
8
CCC Meeting - Featured Speaker - Jeffrey Rosinia on The Basics of Numismatic Exhibiting
April
10-12
40th annual Chicago International Coin Fair (CICF) at the Crown Plaza Chicago O'Hare, 5440 North River Road, Rosemont, IL. Admission is $5 for Friday and Saturday; free on Sunday. For details, refer to their website, http://www.cicfshow.com.
April
11
International Primitive Money Society Meeting - 11am at the Chicago International Coin Fair (CICF), which is held at the Crown Plaza Chicago O'Hare, 5440 North River Road, Rosemont, IL. No admission charge for this meeting.
Featured Speaker - Bruce Smith on Siamese Porcelain Gambling Tokens
April
11
CCC Meeting - 1pm at the Chicago International Coin Fair (CICF), which is held at the Crown Plaza Chicago O'Hare, 5440 North River Road, Rosemont, IL. No admission charge for our meeting.
Featured Speaker - John Wright on Roman Coinage of 238 AD — The Year of Seven Caesars
April
23-25
76th Anniversary Convention of the Central States Numismatic Society at the Schaumburg Renaissance Hotel & Convention Center, 1551 North Thoreau Drive, Schaumburg, IL. Free public admission. For details, refer to their website, http://www.centralstates.info/conv.html.
April
25
CCC Meeting - 1pm at the CSNS Convention, which is held at the Schaumburg Convention Center.
Featured Speaker - Robert D. Evans on Radiating Sun — The First U.S. Money Made in California — $50 Gold
May
13
CCC Meeting - Featured Speaker - to be announced
June
10
CCC Meeting - Featured Speaker - Jeffrey Paunicka on Currency Doctoring Detection
---
Chatter Matter
http://www.ChicagoCoinClub.org/
All correspondence pertaining to Club matters should be addressed to the Secretary and mailed to:
CHICAGO COIN CLUB
P.O. Box 2301
CHICAGO, IL 60690
Club Officers
Elected positions (two-year terms):
Elliott Krieter
- President
Richard Lipman
- First Vice President
Marc Stackler
- Second Vice President
William Burd
- Archivist
Directors:
Steve Ambos
Eugene Freeman
Dale Lukanich
Mark Wieclaw
Appointed positions:
Jeffrey Rosinia
- Immediate Past President
Carl Wolf
- Secretary
Steve Zitowsky
- Treasurer
Paul Hybert
- Chatter Editor, webmaster
Robert Feiler
- ANA Club Representative
---
Contacting Your Editor / Chatter Delivery Option
chatter_editor@yahoo.com
The print version of the Chatter is simply a printout of the Chatter web page, with a little cutting and pasting to fill out each print page. The web page is available before the Chatter is mailed.
If you would like to receive an email link to the latest issue instead of a mailed print copy, send an email to chatter_editor@yahoo.com. You can resume receiving a mailed print copy at any time, just by sending another email.
---
Sharing this issue with friends is simple. Just let them scan this code into their smartphone!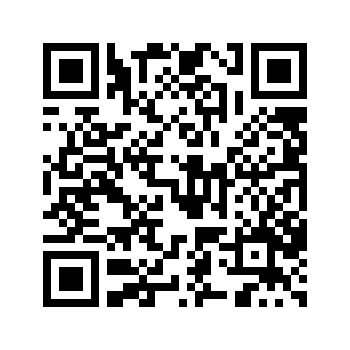 ---